CREAM  -  GOLD  -  BLUE   on Ahimsa Silk
Most plant dyes produce cream or gold, dyed cold or hot.  They can be modified to turn darker and some modified to turn green. Mordants are used to soak silk in first.  Modifiers are used after dye.  Blue is only achieved with English Woad.
Dyed samples:     Logwood purple - Eucalyptus deep gold - Woad blue - Mullein light gold - Woad blue - Hawthorn gold beiges - Iron modified - Ladies Bedstraw orange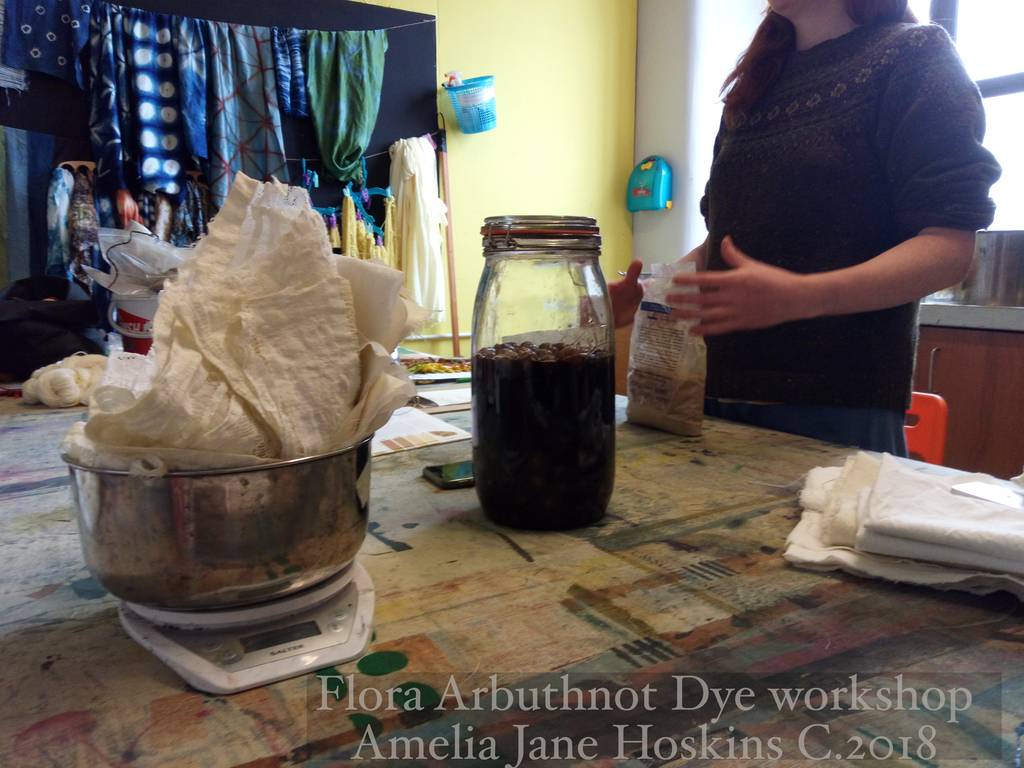 Flora Arbuthnot's Dye Workshop
My dye experiments were inspired by first workshop attended.  We foraged locally for leaves and bark. Flora taught us about mordants to soak fabric in prior to dyeing.  See samples on Post.
Flora Arbuthnot's Bundle Dye Workshop
Bundle dyeing by steam was a quick workshop at a garden festival. Petals and seeds were spread on cloth, sprayed with vinegar, folded in tightly wrapped bundles and suspended over steaming pot. Excellent results for backgrounds, seen on this Post background. See samples on Post.