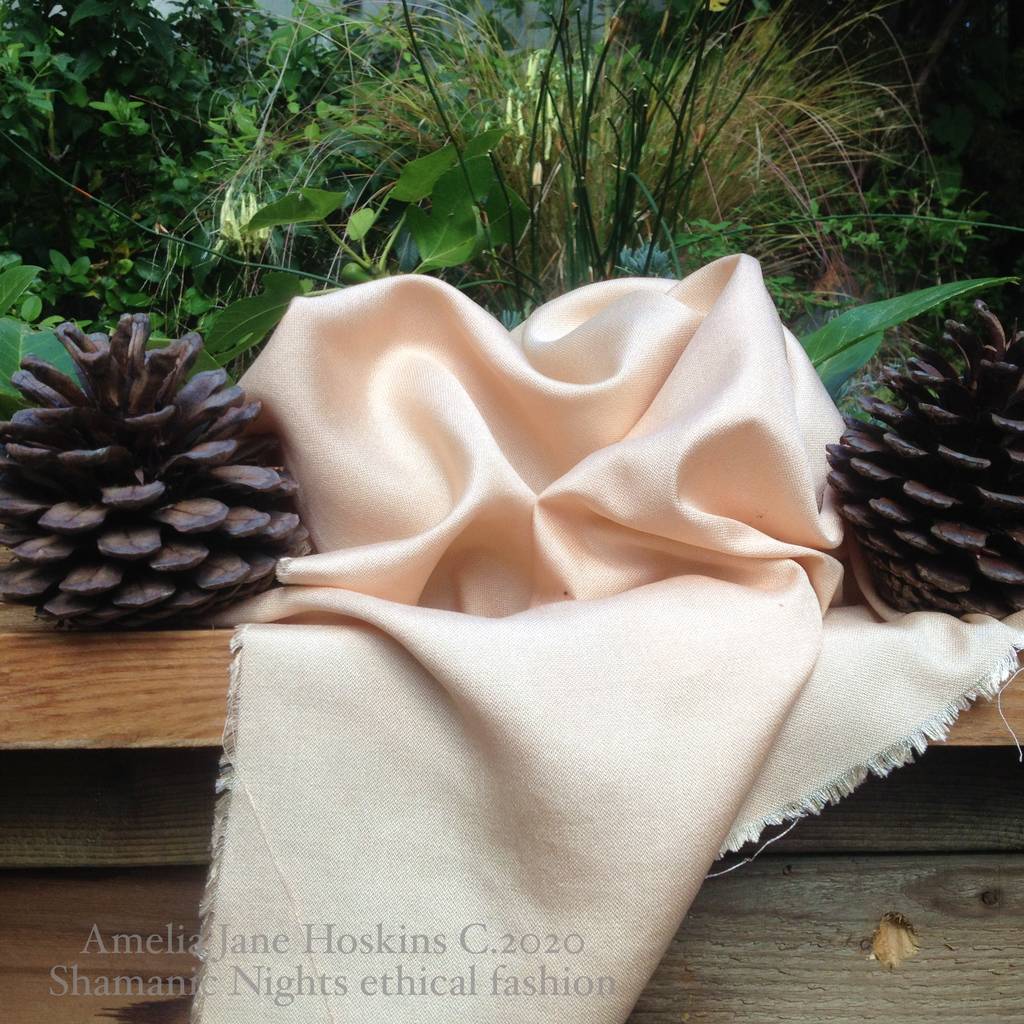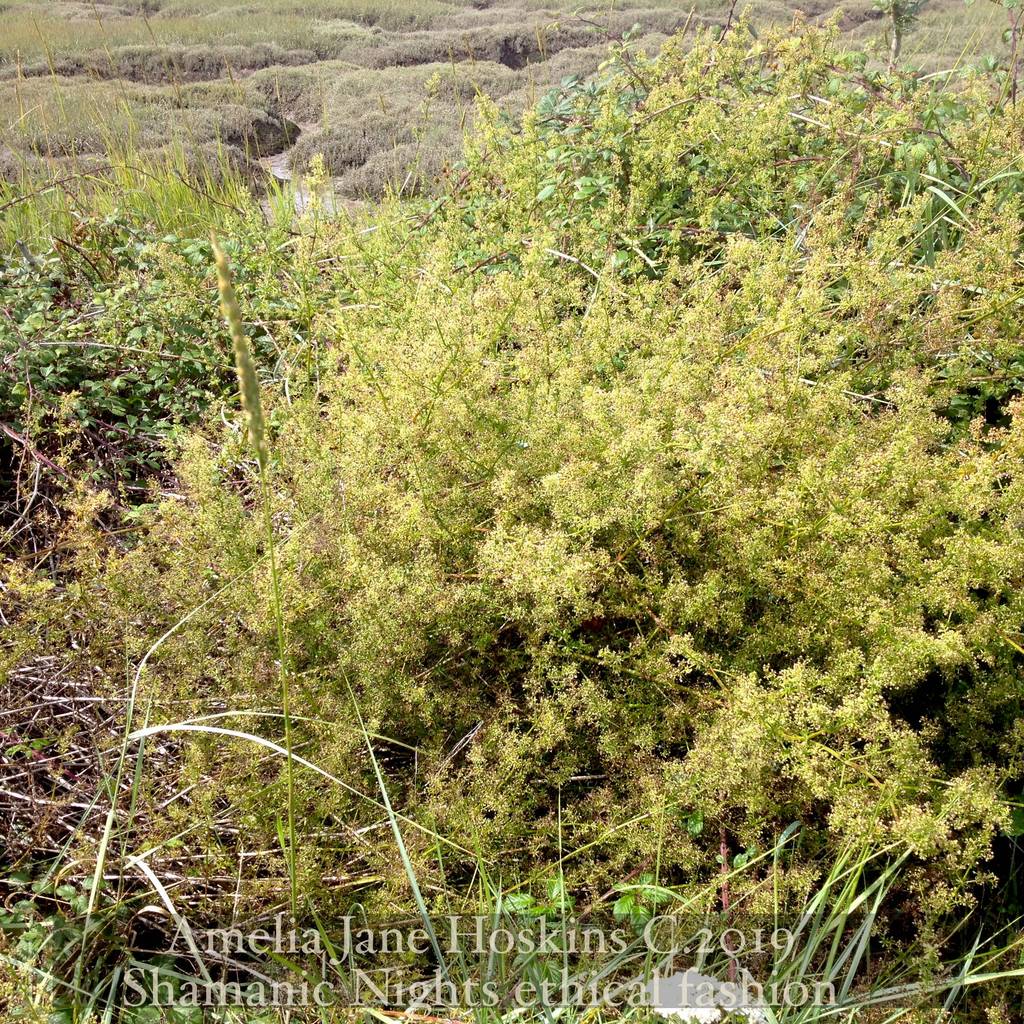 Click Images for LARGE View
Lady's Bedstraw is found in waste ground or unused areas and near the coast.  This particularly large and well established plant rambled on the River Torridge embankment above the Bideford marshes along the Tarka Trail cycle path (N. Devon).   The reddish roots are used for dyeing: family is Madder (Rubiaceae) a well known red dye. Not easy to pull out the roots, and most were left for next year's growth.  It was immediately apparent why it is called 'bedstraw' as plant sprigs were 'springy' in the hand, making it ideal for mattresses.  Bedstraw has many herbal uses too.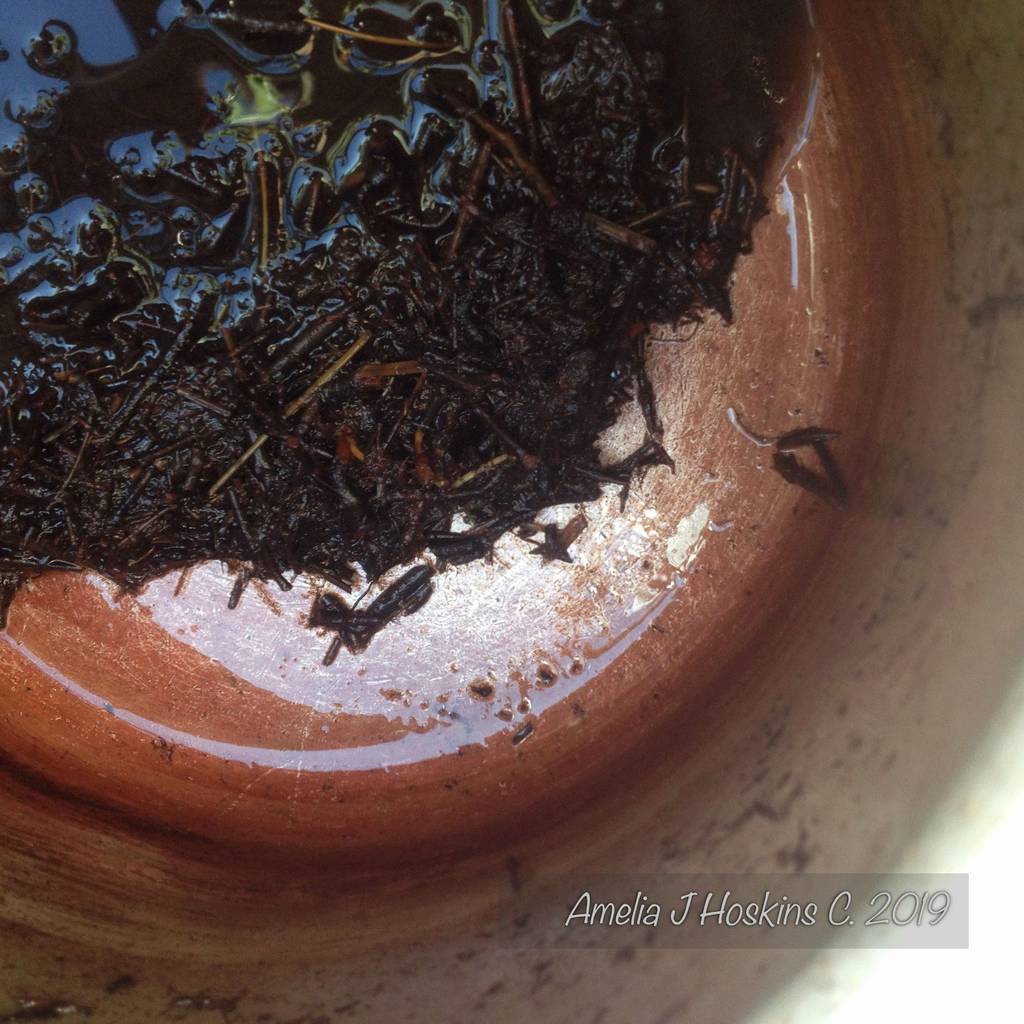 Roots taken from plant ground need soaking for several days to soften, before boiling up. (I soaked mine at least a week).
Roots of plant produces a red dye, the longer soaked the deeper red. The red dye appears while soaking, and would probably dye without even boiling up.  Photos show the dye was absorbed onto the pan sides, which I believe lost dye pigment strength available; so pans must preferably be steel. Copper pot might also assist with tan tone.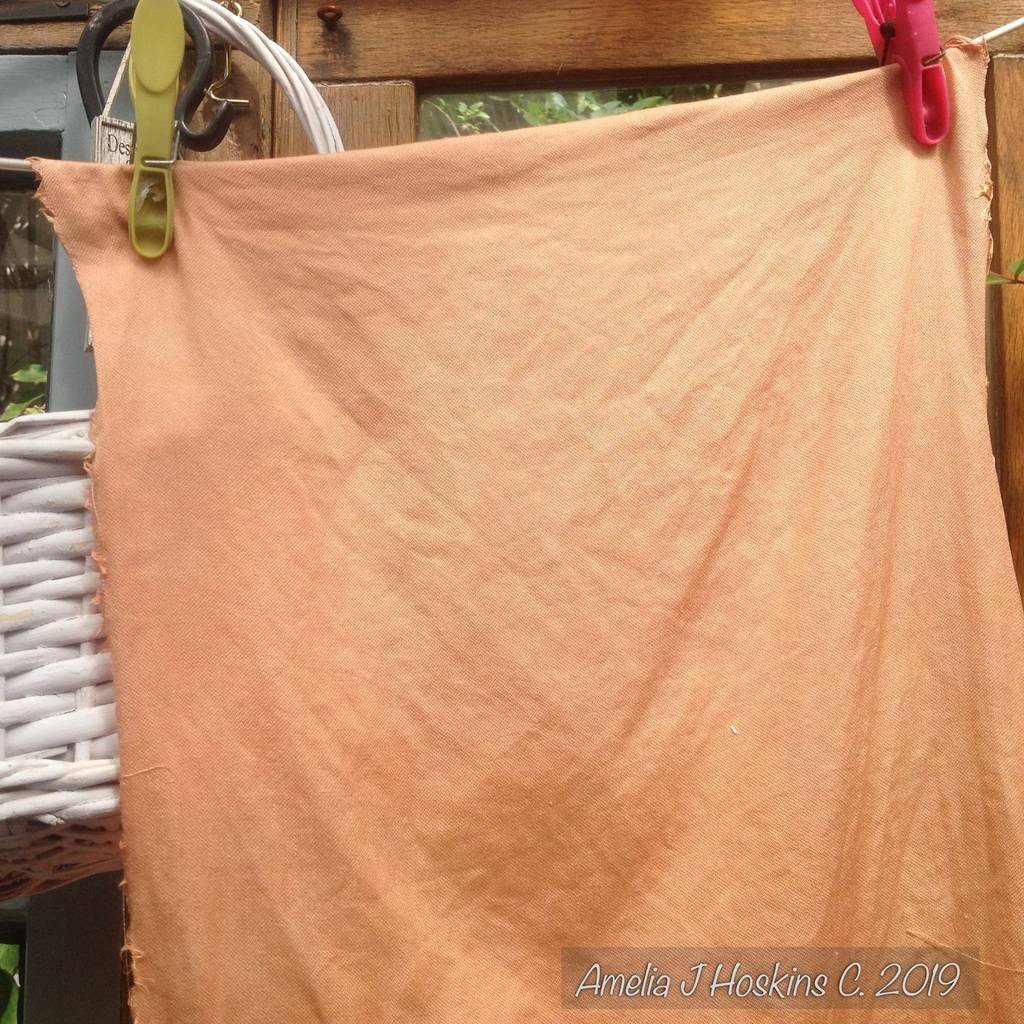 Steam press silk before bone dry to reduce creases. (don't squeeze out too tightly). The patchy areas do not show in the final dried sample.