The silk, accurate colour: looks different in different lights;   In the shade it is more dusky pink, in sunlight - more creamy gold.  Dye absorption was very even.  Excellent appearance.
Avocado pits prior to using, were soaked for 3 days first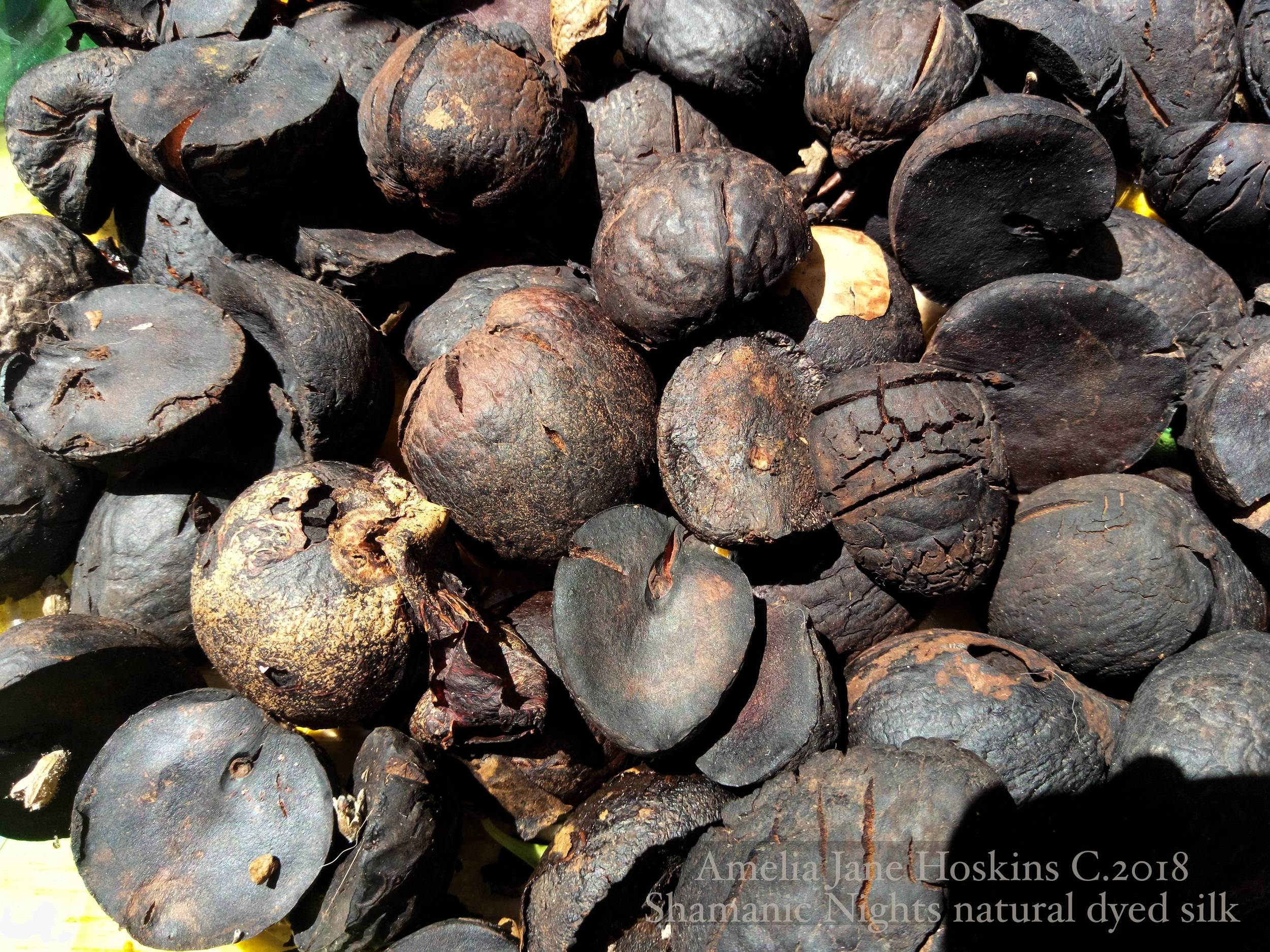 Avocado pits after using, saved for future re-use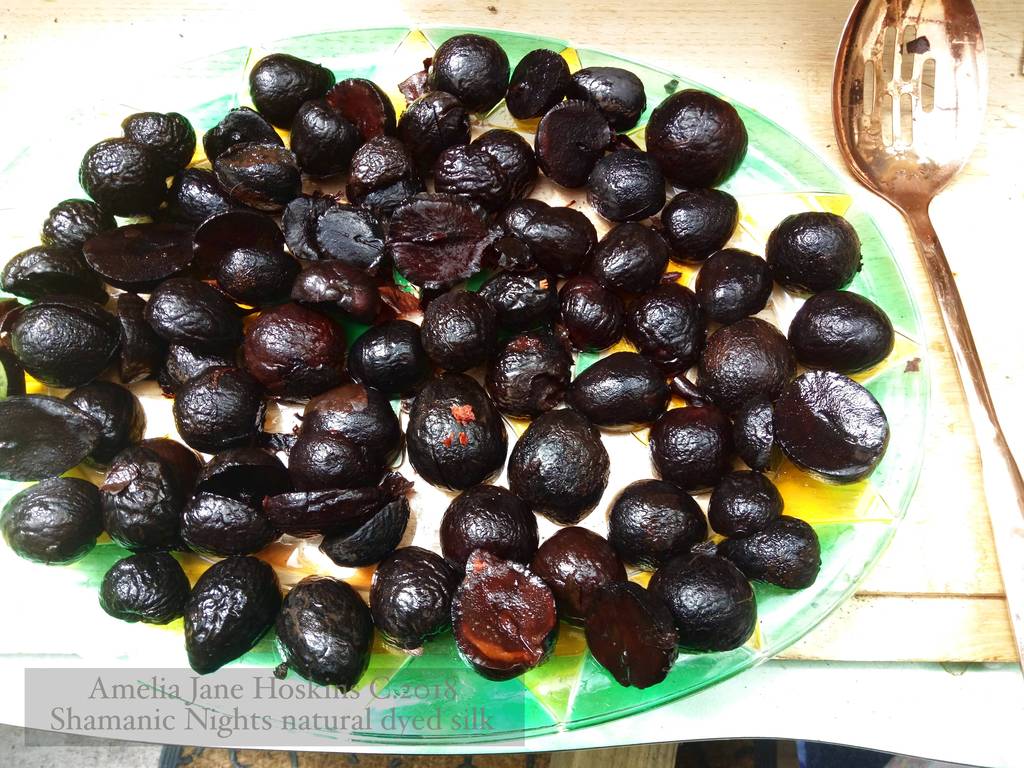 Rinsing out silk after dyebath.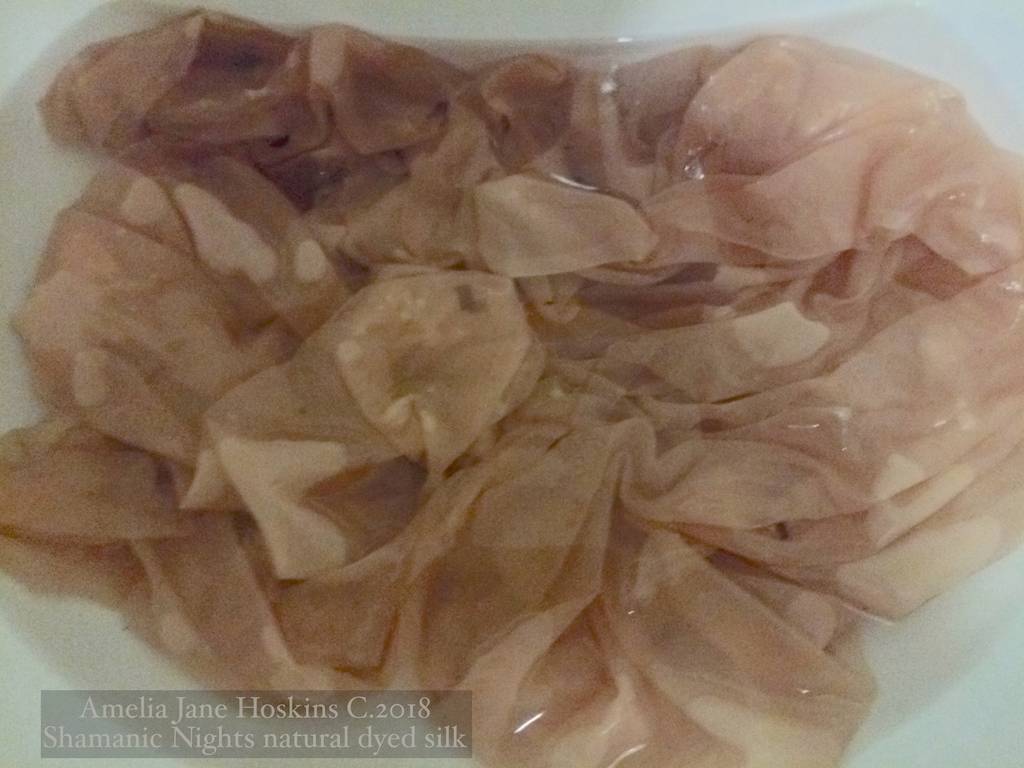 Silk drying after washing out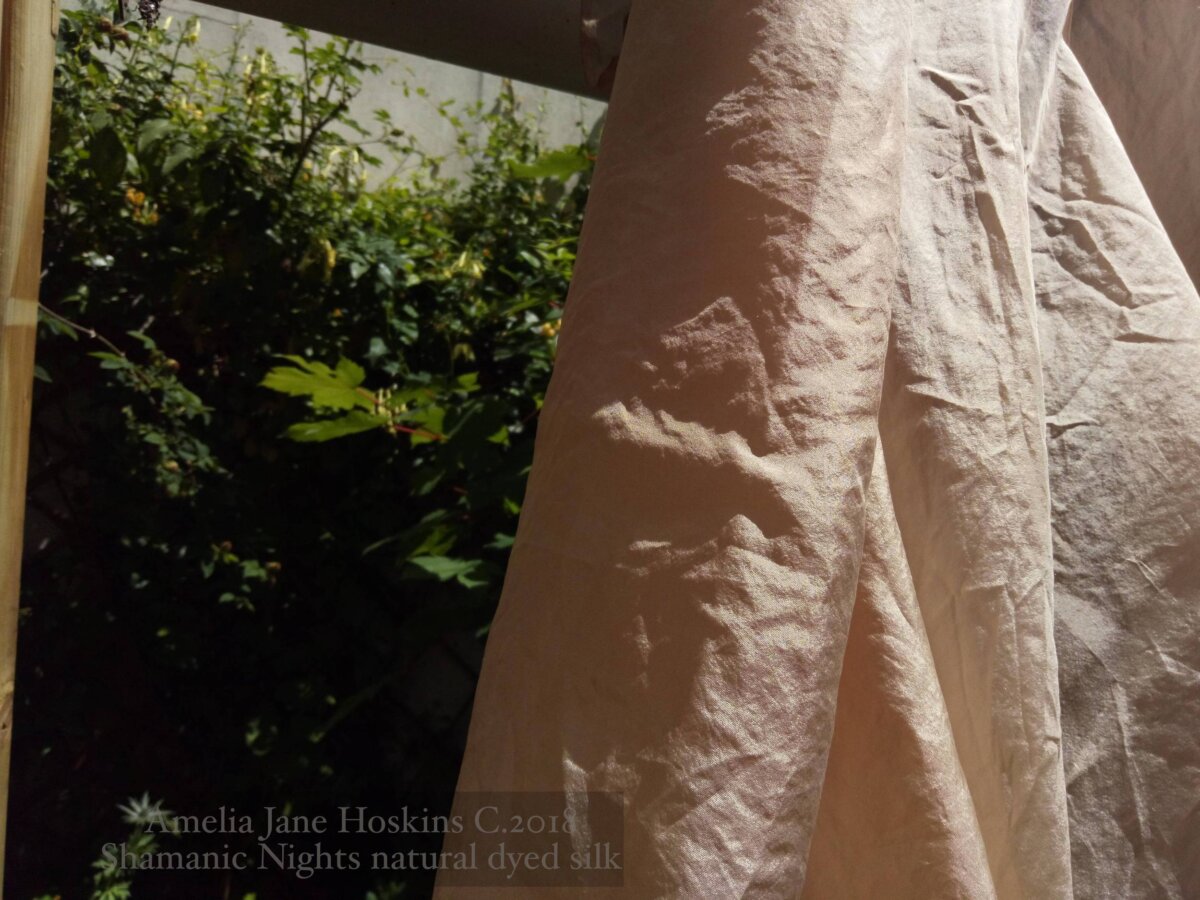 Hardly any colour washed out.  The take-up was good: this is because there is a natural mordant in the avocado pits.
Silk dried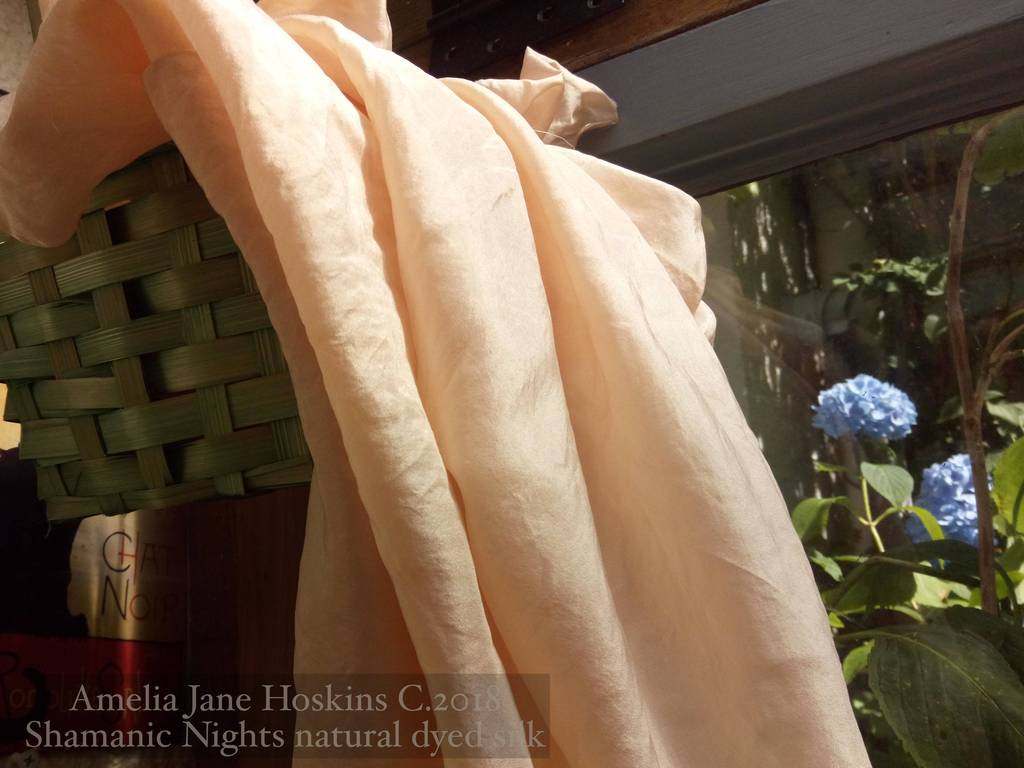 Silk dried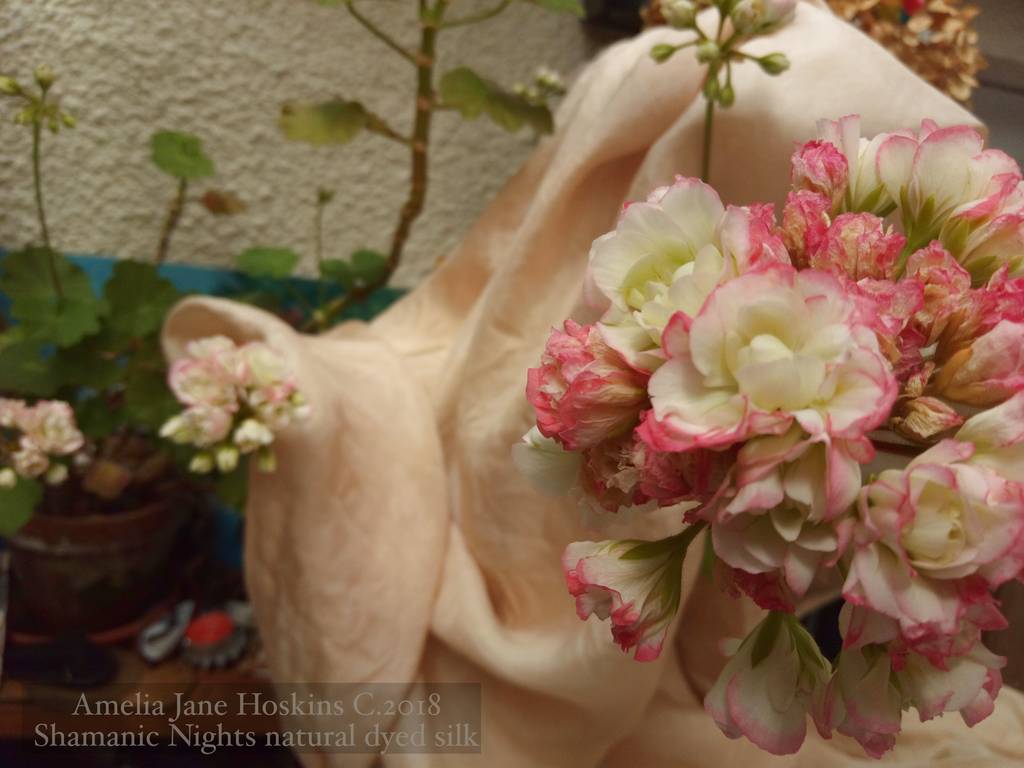 This avocado dyed silk will blend well with creams, pinks, peaches and contrast with all other colours; jade greens, blues, blacks and greys.
Colour co-ordinations of new garments made with this silk and other patchwork fabrics will appear here when completed....