Saving pits from fresh avocados; wash them and store.  They dry out but keep their dye property.  I used them whole, but they might yield more dye if chopped.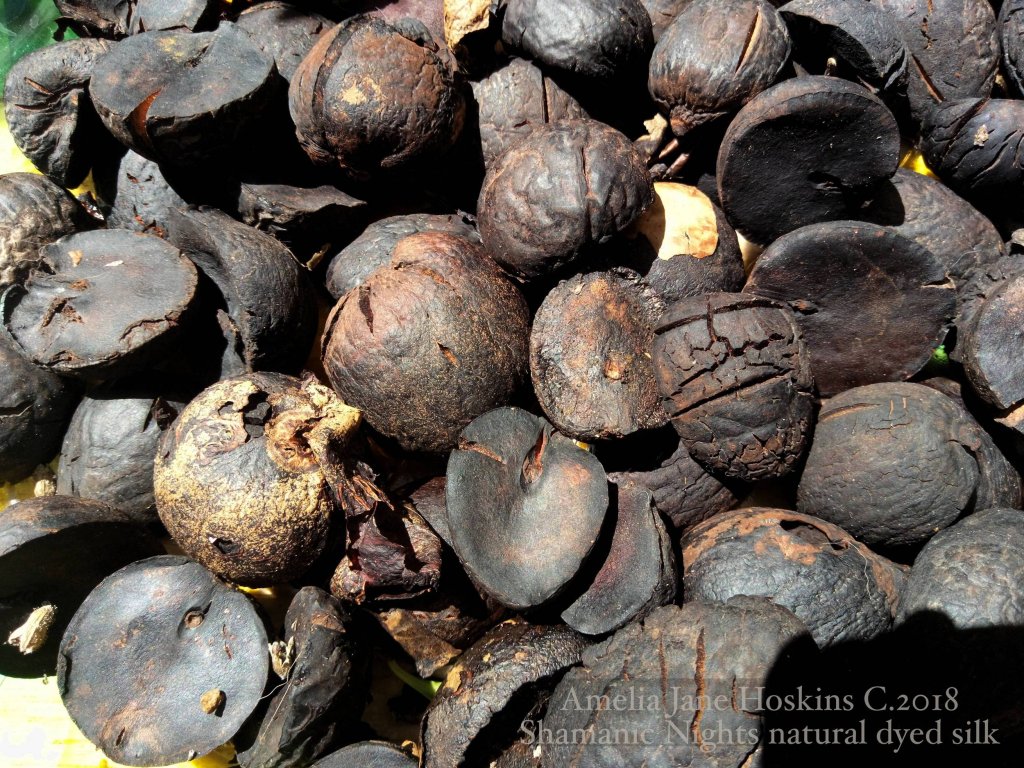 Click on any photo to view enlarged Photos Gallery
Avocado Pits Dye Procedure
Soak pits for some days in boiled water to soften (mine were years old).
Boil up pits for an hour and simmer for another hour or two, until colour is seen in water.
Turn off and cool to hand hot, to insert silk (too hot will roughen some silk surfaces).  Note:  I have simmered Habotai silk, but Ahimsa (which is thicker) is ruined by boiling.
Agitate frequently for even dyeing.  When colour no longer strengthens, remove silk and rinse out.
Any remaining dye bath colour can be stored in jars. Pits can be stored again. I have not tried a second dye bath yet.
Habotai Silk Results from Avocado Pits
Final colour after gentle simmering and soaking for 2-3 hours is a charming subtle light, dusky champagne-peach with a lovely sheen; a colour which can easily coordinate with most other colours in patchwork garments.  A good base for silk painting in stronger colours of pinks, reds and blues over painting.  The image with geranium flowers gives an idea of how salmon pink would look applied over in a painting.  The blue hydrangea shows how well a blue design would coordinate.