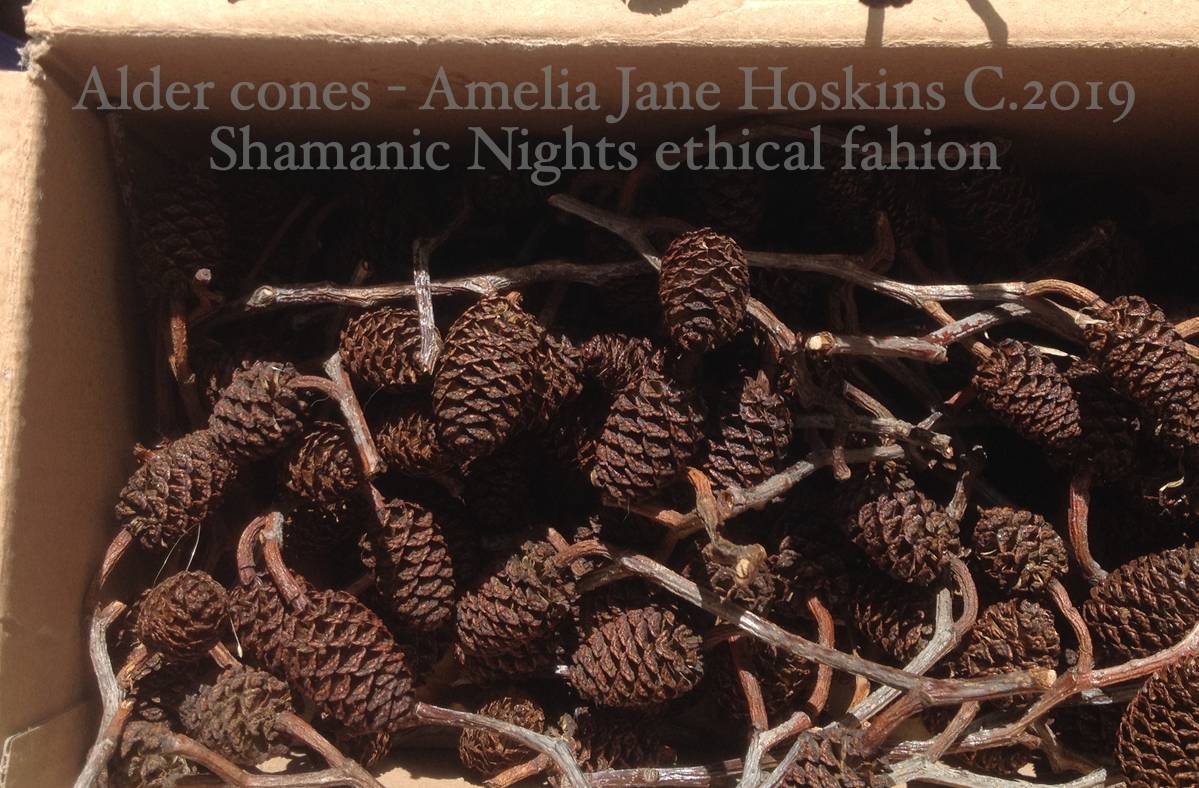 Alder cones fall off the trees in strong winds and are found in the grass below all year.  Newer cones side by side on twigs are green and hard.  Store the brown cones in dry boxes and they last a long time.
To make dye bath soak cones, twigs and leaves together in a mixing bowl or pan.  The water will go dark brown.  Boil up then simmer for one or two hours.  Keep checking water level.
Adde silk to dye bath, but only when temperature had lowered to hand hot, or silk will roughen.  Never boil silk.  Stir frequently for even dye coverage and leave overnight to finish absorption.  In most cases, colour deepens the longer silk is left.
A secondary paler colour can be achieved in a new silk sample if added to dye bath for 24hours.  I would enhance the absorption ability by pre-mordanting in powdered allum.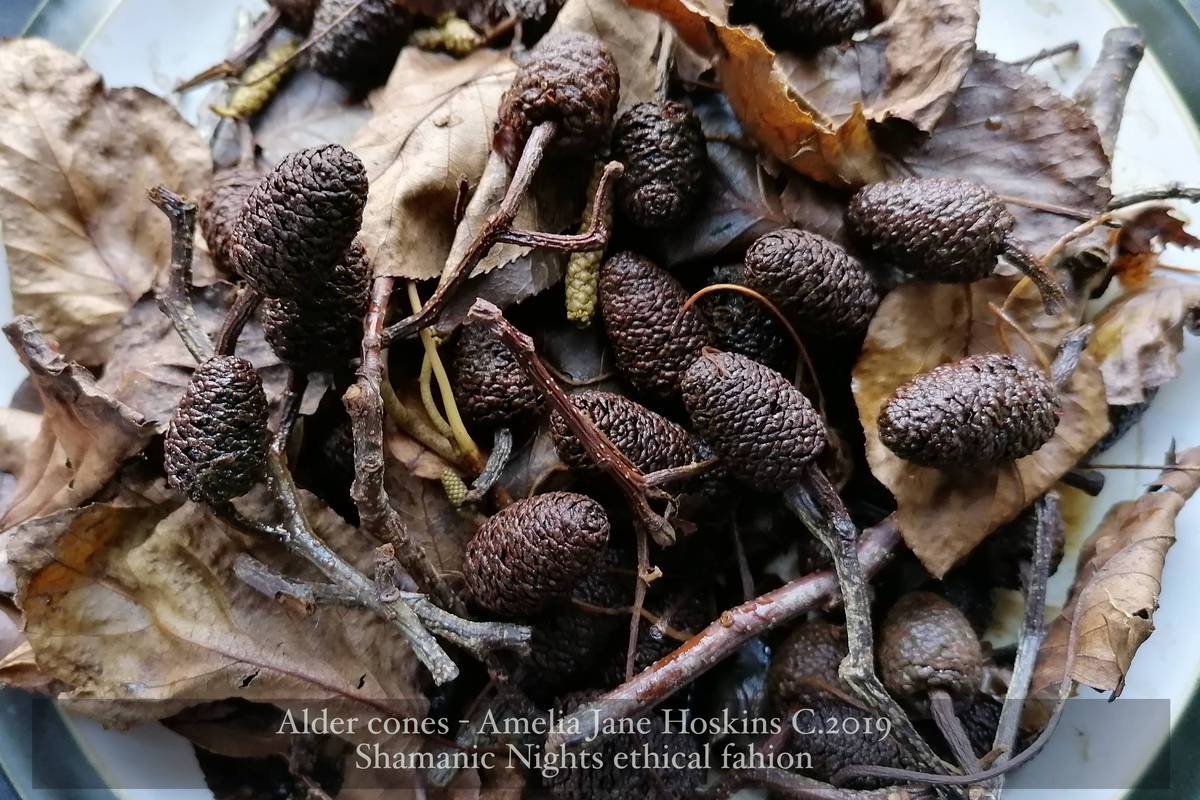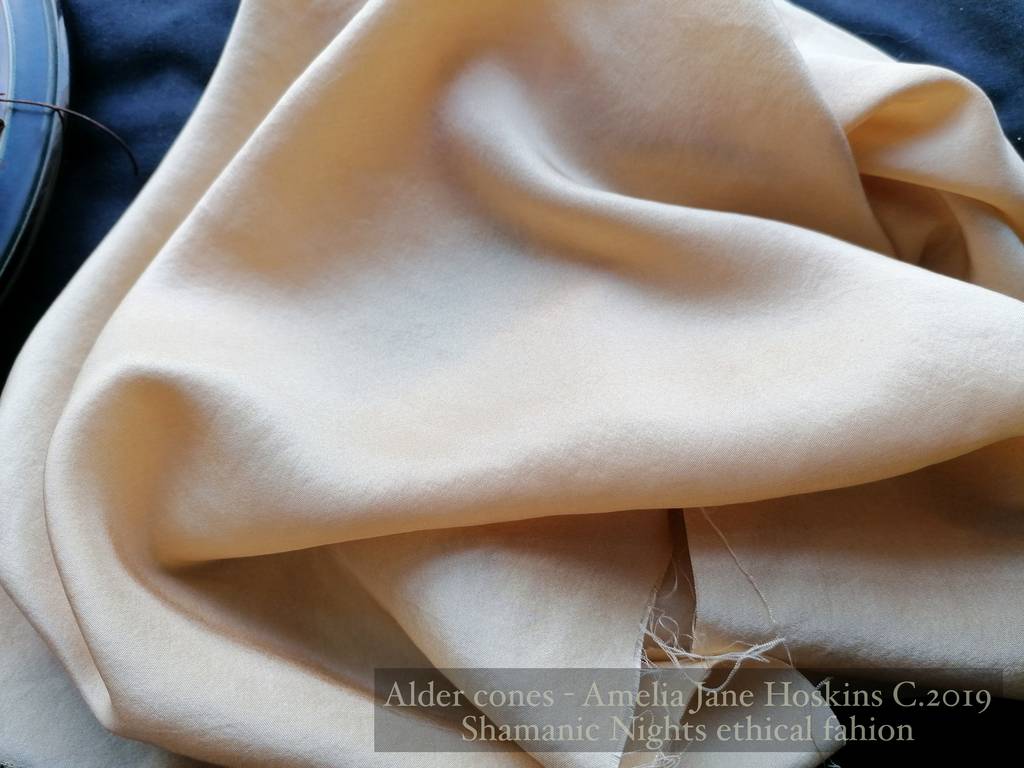 So many natural dyestuffs produce a range of creams and beige, fawn and gold tones; all very different.  All neutral tones provide an excellent background for silk painting. The Ahimsa peace silk or Habotai silk takes up any natural dye nicely.
This piece will be used in a fashion garment and link posted here in future.