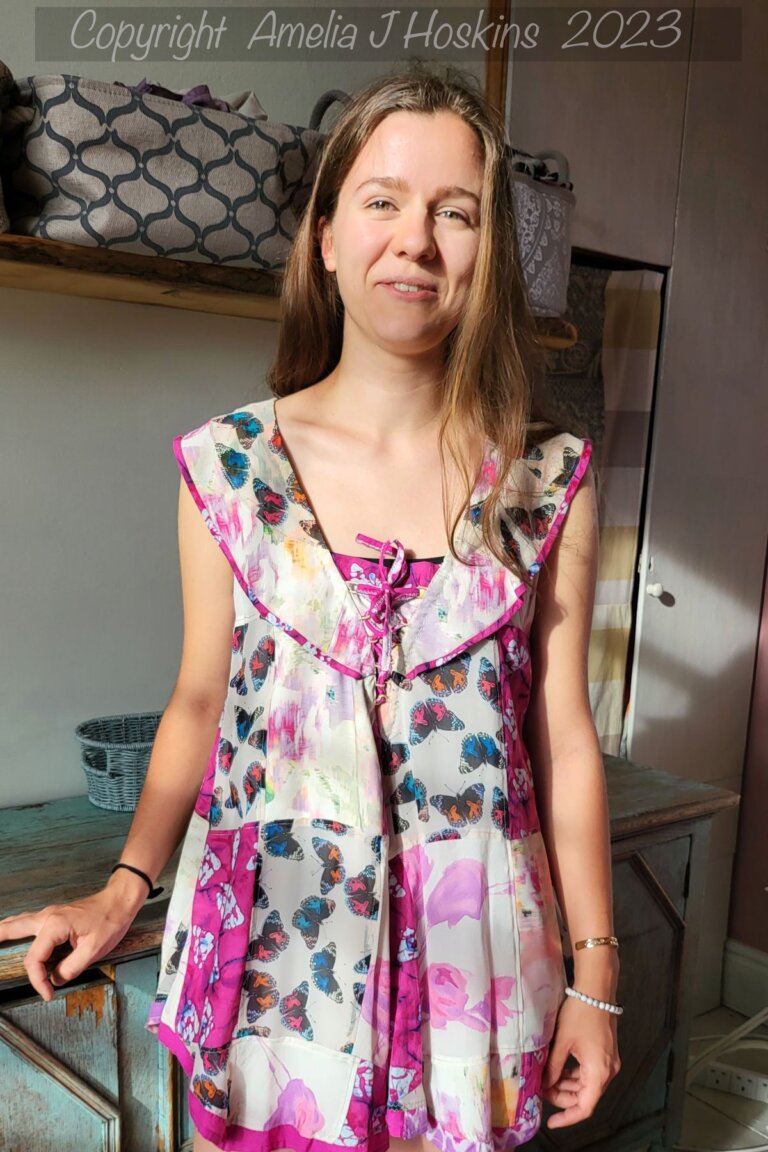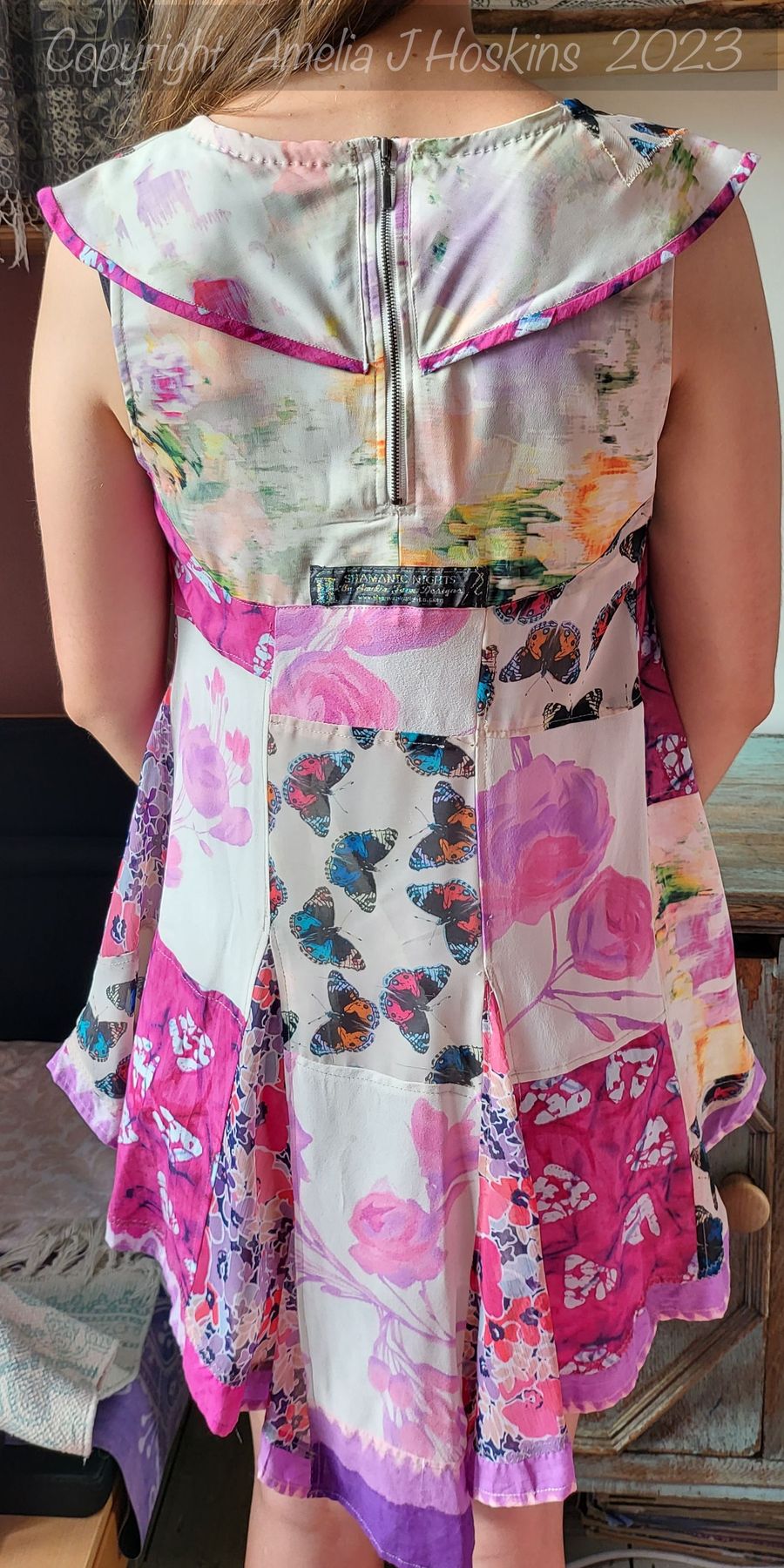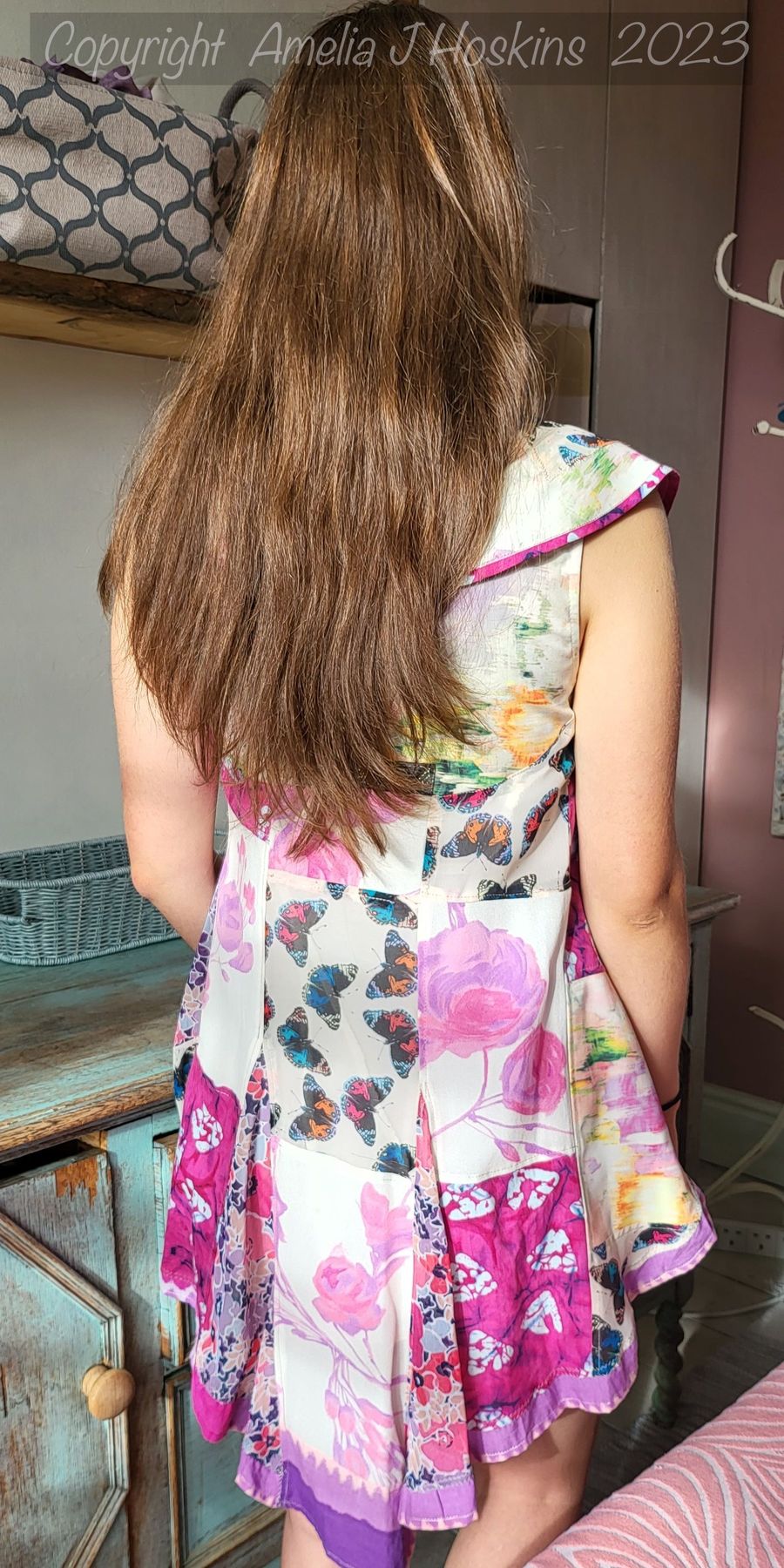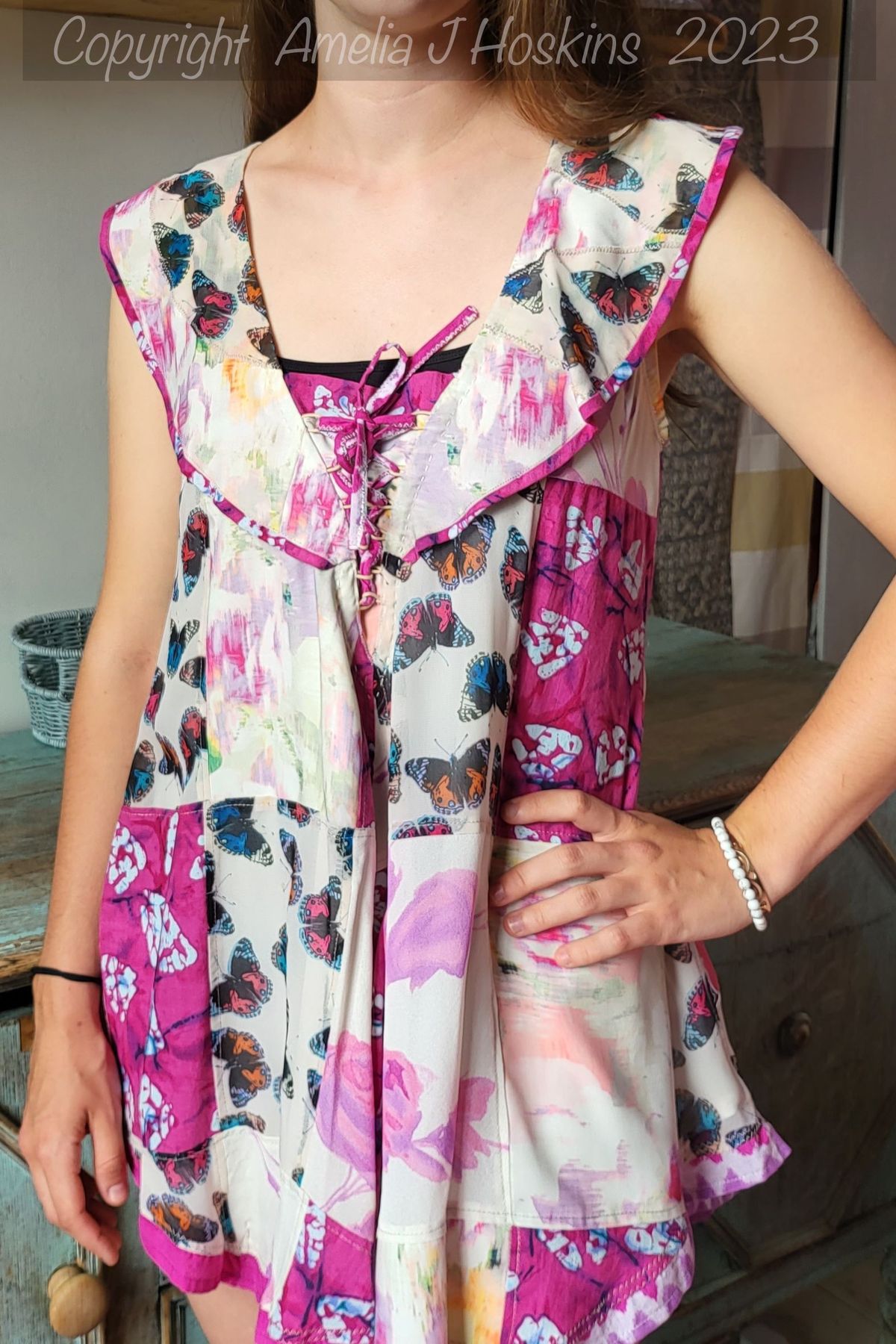 Summer Pinks and Butterflies patchwork mini dress with sailor collar, front adjustable lace up tie, flared sides and inset flares at lower back.  Viscose, polyester and cotton.
Bust adjustable 34" - 38".  Model Anna is quite tall, so suitable shorter women, if worn as dress.  Sides are shorter than front. Front is (measure?).  Back is ?
Making tip:  Use a vest top to start or a sleeveless dress (this one has a pale abstract print sleeveless dress as a base with deep V neck).  Attach joined lengths of patches at high waist position of base top, continuing down; leaving space between lower patches to insert flares for overall flared dress result.  Attach triangular piece behind centre V to allow lace up loose.  Sailor collar is cut to fit, with straight grain across shoulders, and needs to be back faced or edged with contrasting binding fabric as this one.
Available. £80 GBP