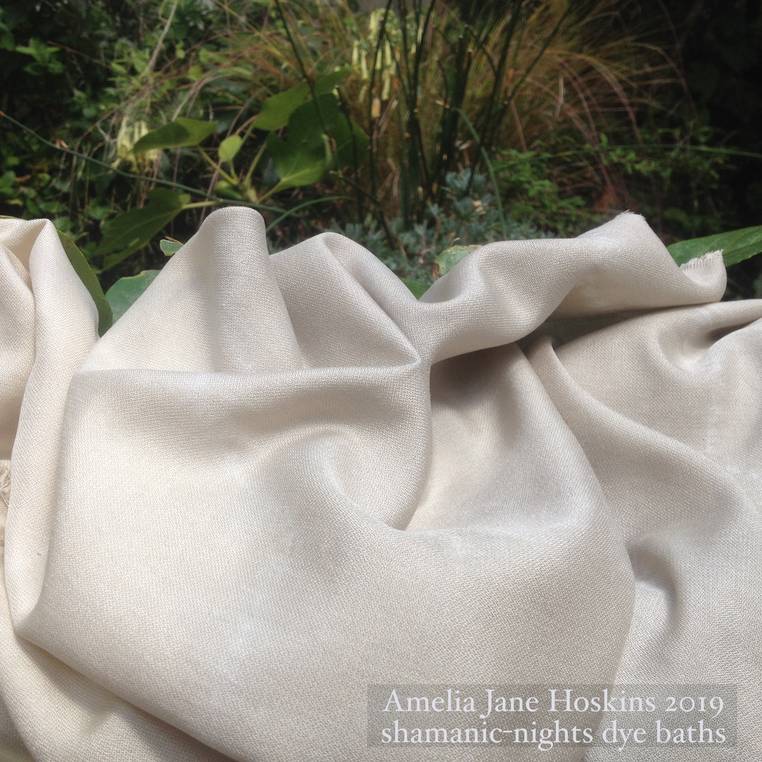 Comfrey Dye Bath Preparation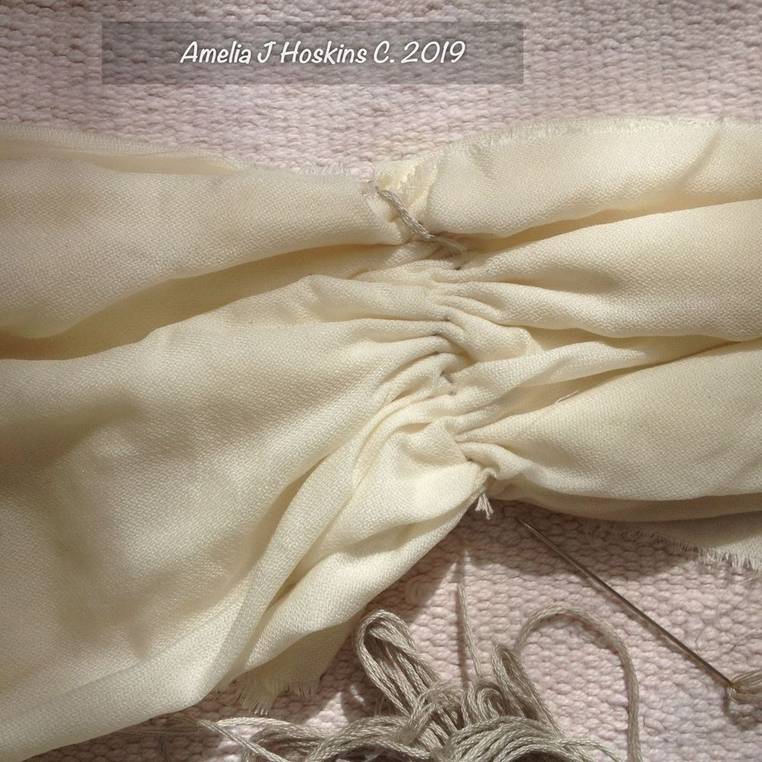 Dye Bath Process
Soak comfrey leaves for 24 hrs - simmer for an hour, watching water level.
During simmering there is time to do some shibori on the silk: double stitched rows, pulled, gathered tight, as rings, or lines. [link]
Remove from pan, squeezing excess dye liquid from leaves, or press through colander.
Soak pre-wetted silk in hand hot (never boiling hot). Stir for first 5 mins.
When colour did not darken anymore, after a few hours, I lifted the silk out, added some rust water (or ferrous sulphate) to dye bath as a modifier, then lowered half the silk piece in, to achieve a partly dyed piece.
The difference in tone when dry was much less than when wet, so its best to always allow dye to go darker than wanted, as it will always rinse out lighter.