Pink Champagne Tea Party Dress
Delightful summery patchwork fun tea party dress in pink, plum, lilac and pansy prints.
Pink silk top from a blouse has a bias cut across the weave grain so stretches across variety of bust shapes without other shaping.
Side zip under arm enables dressing.  Shot-taffeta changes from plum pink to lilac in light.
Author's unique Ahimsa silk painted front panel has butterflies and pansies, with centre design of Nigella seed pod and added embroidery.  Old rose lace is appliqued over corners which covers greener palm leaves on silk beneath.  Background of silk painting is logwood dyed batik.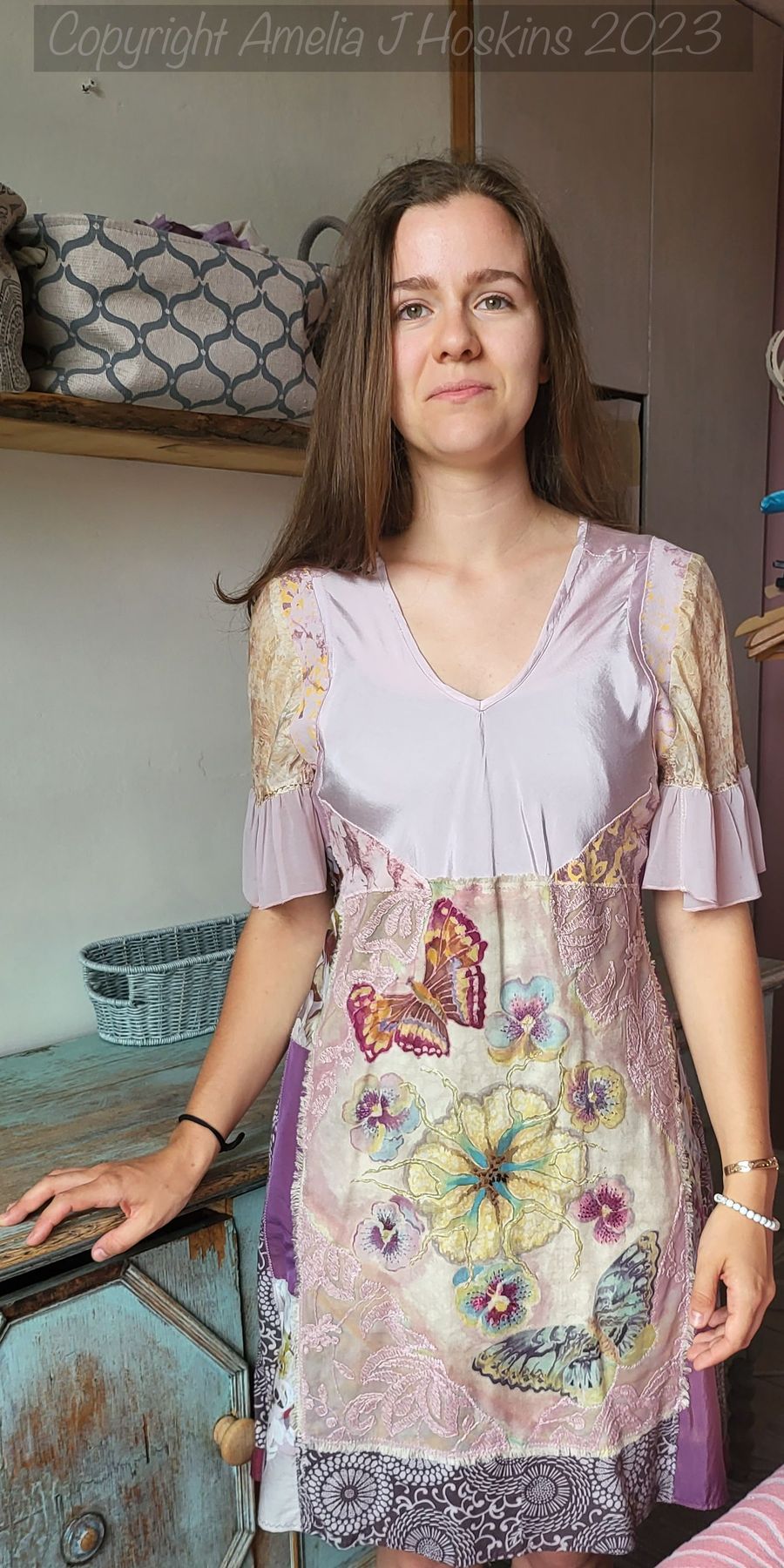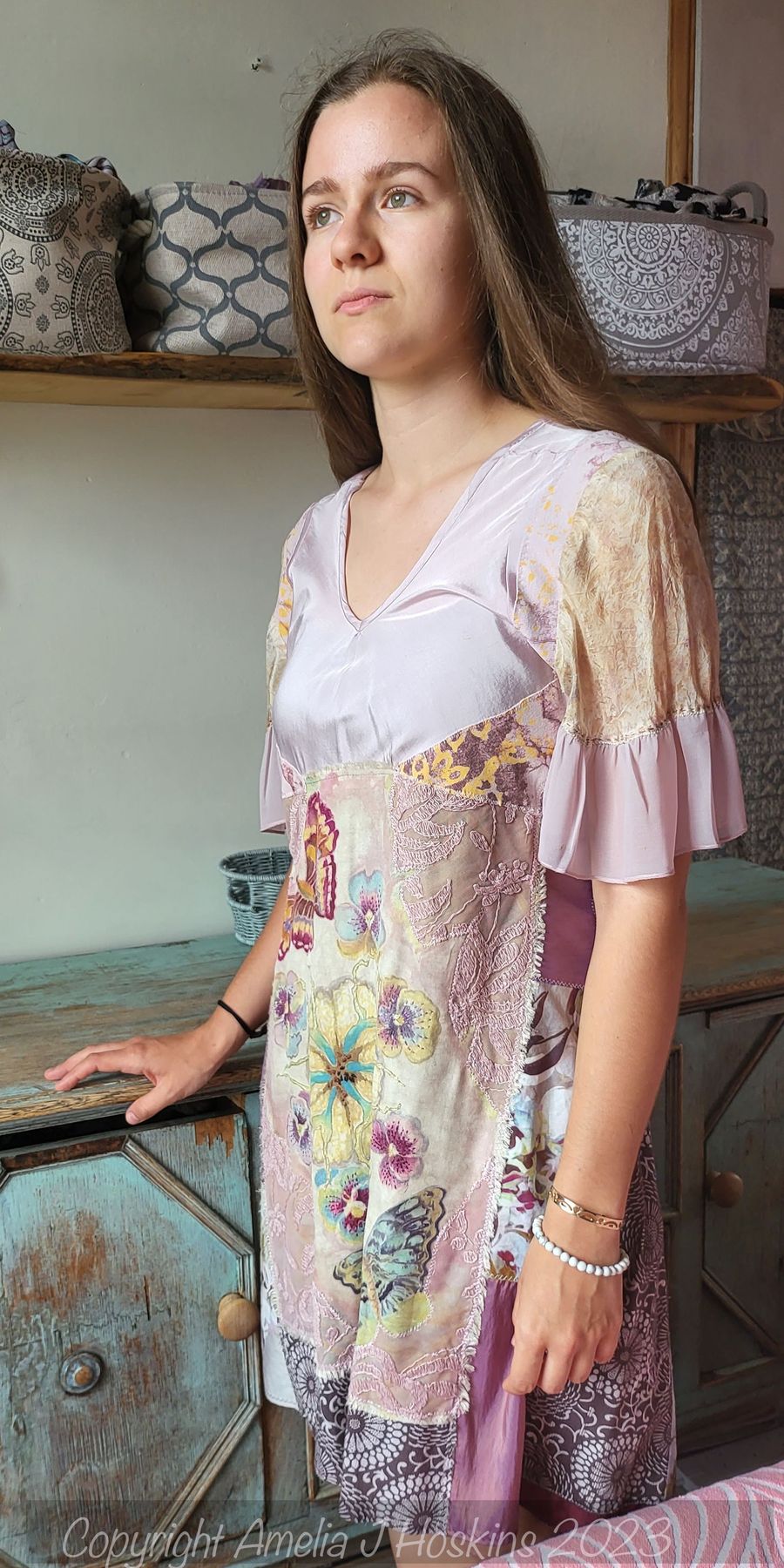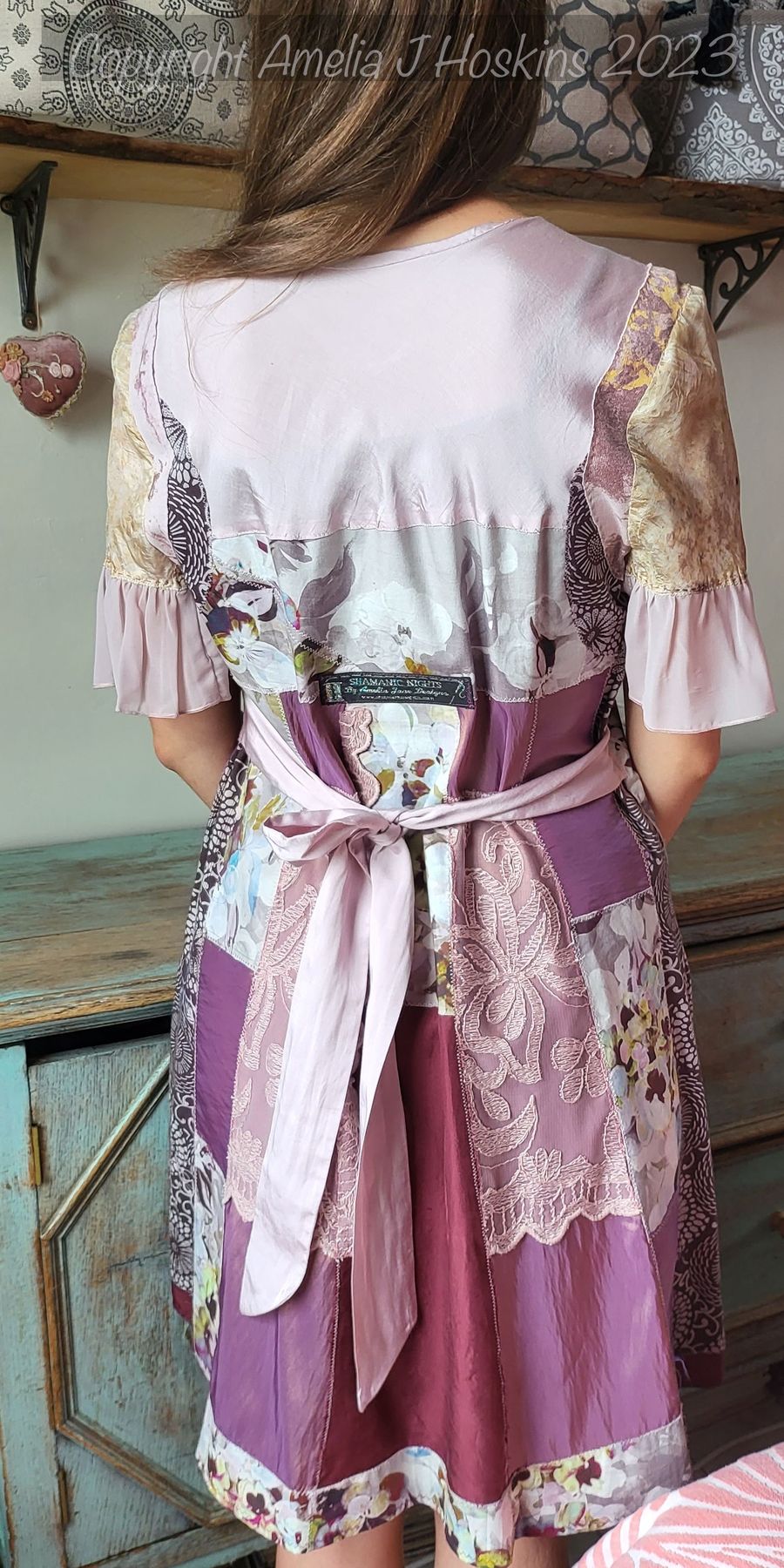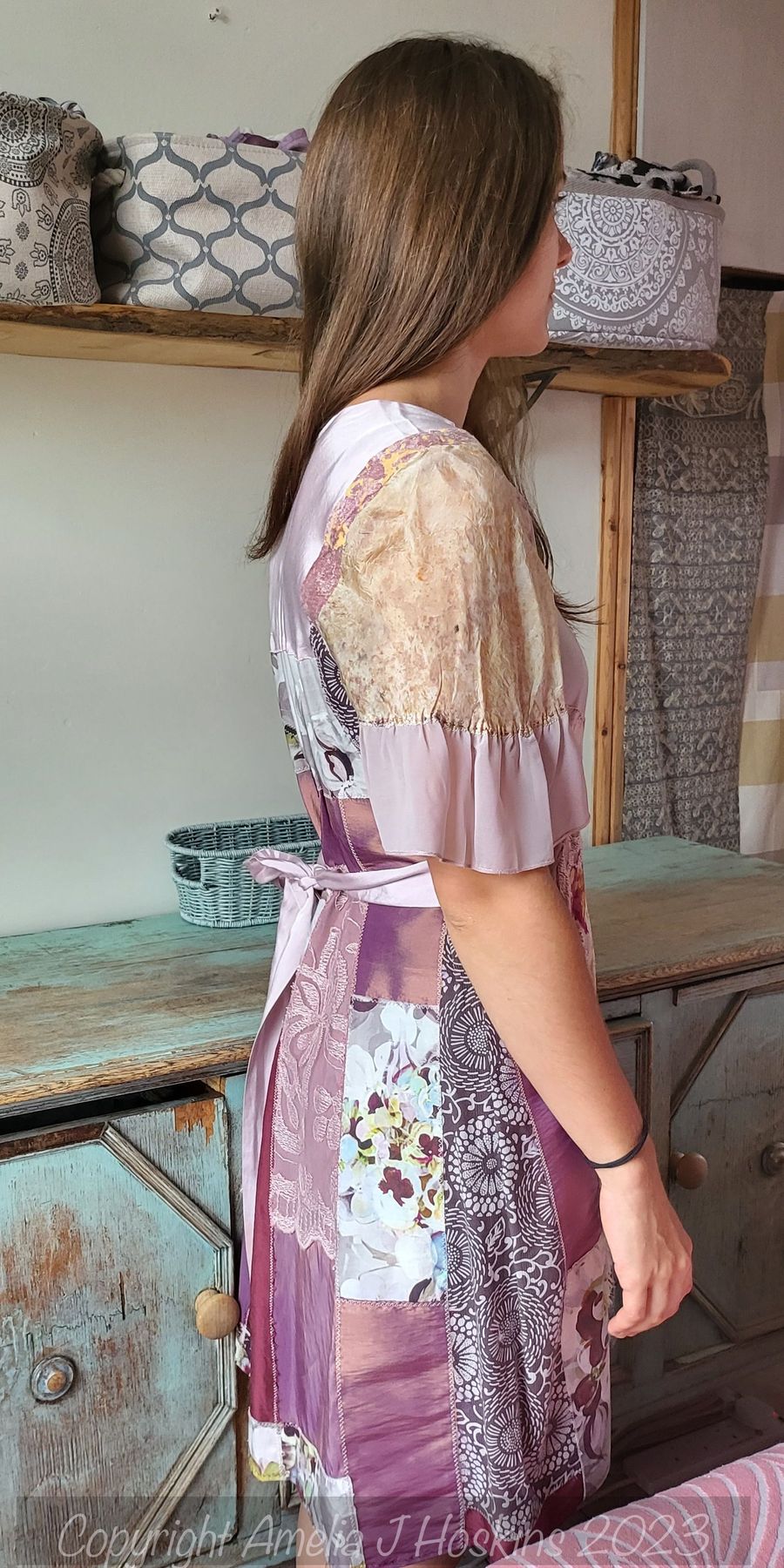 A long pink silk sash was added to dress to fit smaller sizes at the waist: same silk as front bodice.
Fabric Inspirations
Pink/purple shot taffeta and pink silk were the starting inspirations.
Back centre panel is plum silk.  Brown/beige cotton print adds contrast; also multi coloured cotton pansy print.
The old rose lace lightens the effect over the long pink/lilac shot taffeta panels, and links with lace applique on front panel.
Sleeves were an added after thought from fine bundle-dyed silk sample. Lower frills are from a blouse.
Pink silk sash available.
Fabric Coordinates and Background to Silk Painting