Features hand dyed silk painted decorative collar of gold dyed silk from natural Tasmanian eucalyptus tree bark dye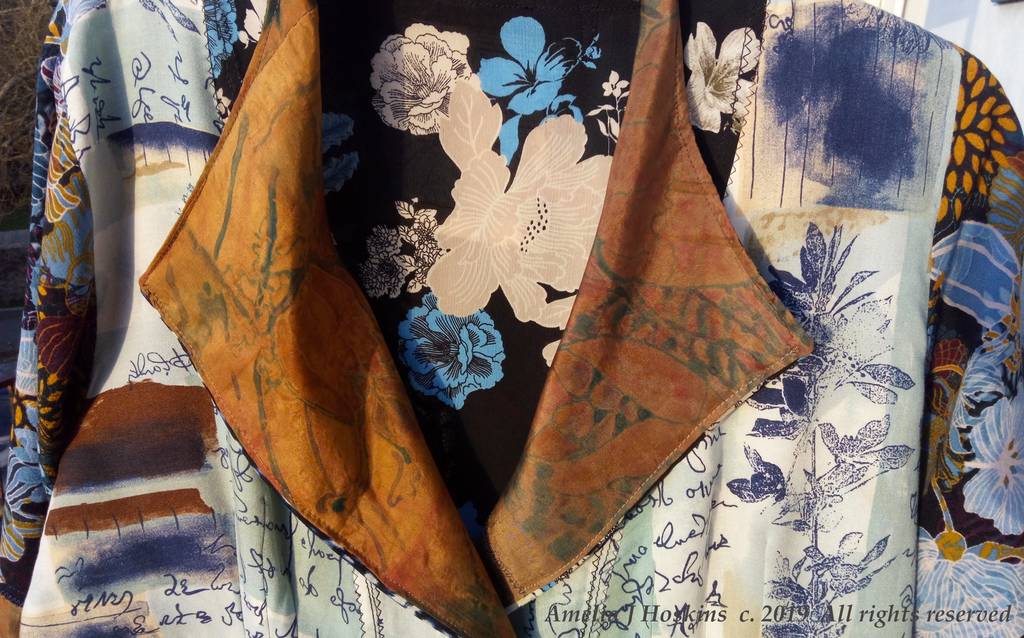 Original silk painted samples dyed with eucalyptus bark dye on my photography site resonant-visions where there are the photographs of the nigella seed pods I used for the applique designs.
Tasmanian Blues Centre front print and applique details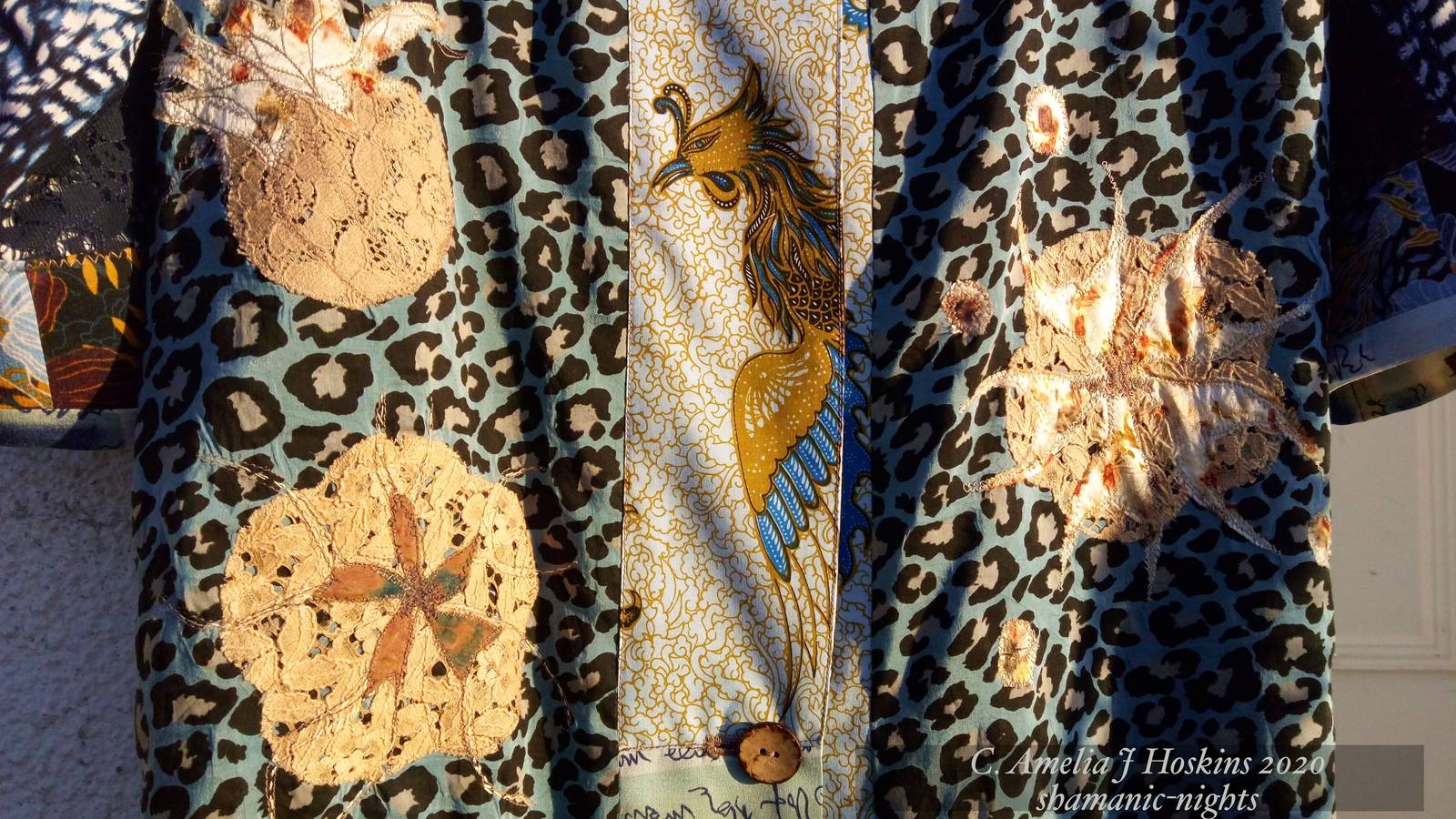 BLUE Patchworks
Abstract with text print blue/white cotton-viscose.
Feather print navy-white cotton.
Navy blue lace lined on gold.
Stylised flowers blue-gold-navy cotton print.
Gold embroidered cotton.
Gold plant dyed silk.
PLUS – Leopard print blue-black-grey and  Chinese Bird of Paradise with gold texture cotton.
Applique Seed Pods Nigella 'Love in a Mist'
Robe Dress has applique lace pod dyed in eucalyptus dye bath after the collar piece. Colour took well, which is a guide to fabric content being cotton or silk. Dark centres to seed pod designs are cut from eucalyptus dyed silk (iron modified).  Light centre to pod is from bundle steam died silk with seeds and petals.  Nigella blues has variable on same pod idea.  A motif is a good means to join over a seam (smock left top). Also provides contrast to break up a solid dark or light area.
NIGELLA BLUES Smock Top Dress
When there are enough patches prepared, another garment can be made.  Size and shape was dictated by the blouse used as an underlining, the colours of which were a perfect match, being cream brown and pale blue.  Short sleeves made in dark blue lace.  Coconut buttons with bound buttonholes.  Applique patches again created with eucalyptus dyed lace and bundle dyed silk.  Back hem is drooped lower.
Nigella Blues Smock – Bound buttonhole sewing – Click to enlarge
Tasmanian Blues Making Procedure