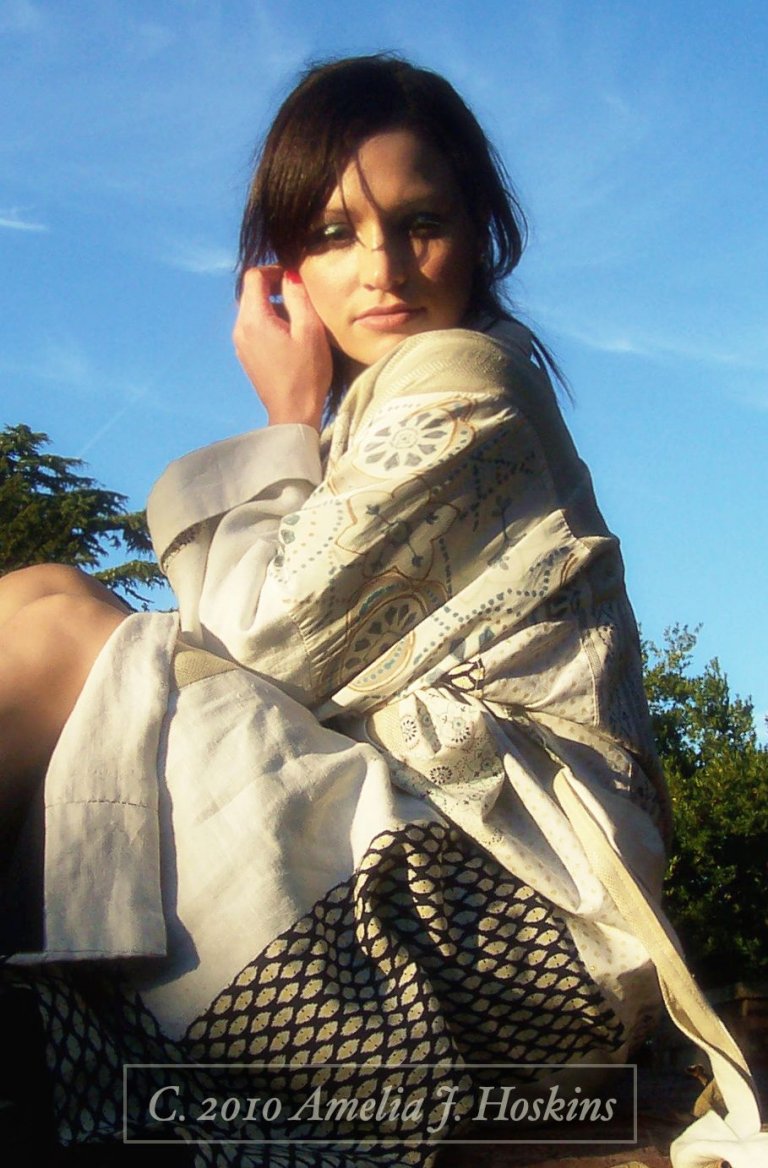 Original robe designs in cotton, linen, viscose, silk.  Large format rectangular patchworks were originally for quilts.
1. ORIENTAL CRUISE  &  2. LINEN CRUISE  -  Sold
3.  LILAC LOTUS  &  4. JADE GARDEN  -  Available.
I had a large quantity of white linen at the time, which inspired the cream/beige coordinations.
Some patches I painted in silk, designed to coordinate with the existing textile prints used in the robes: pale design seen in upper arm above is an enlarged version of a smaller design shown below it.  Black ornate design on right robe side is silk painted replica of smaller print.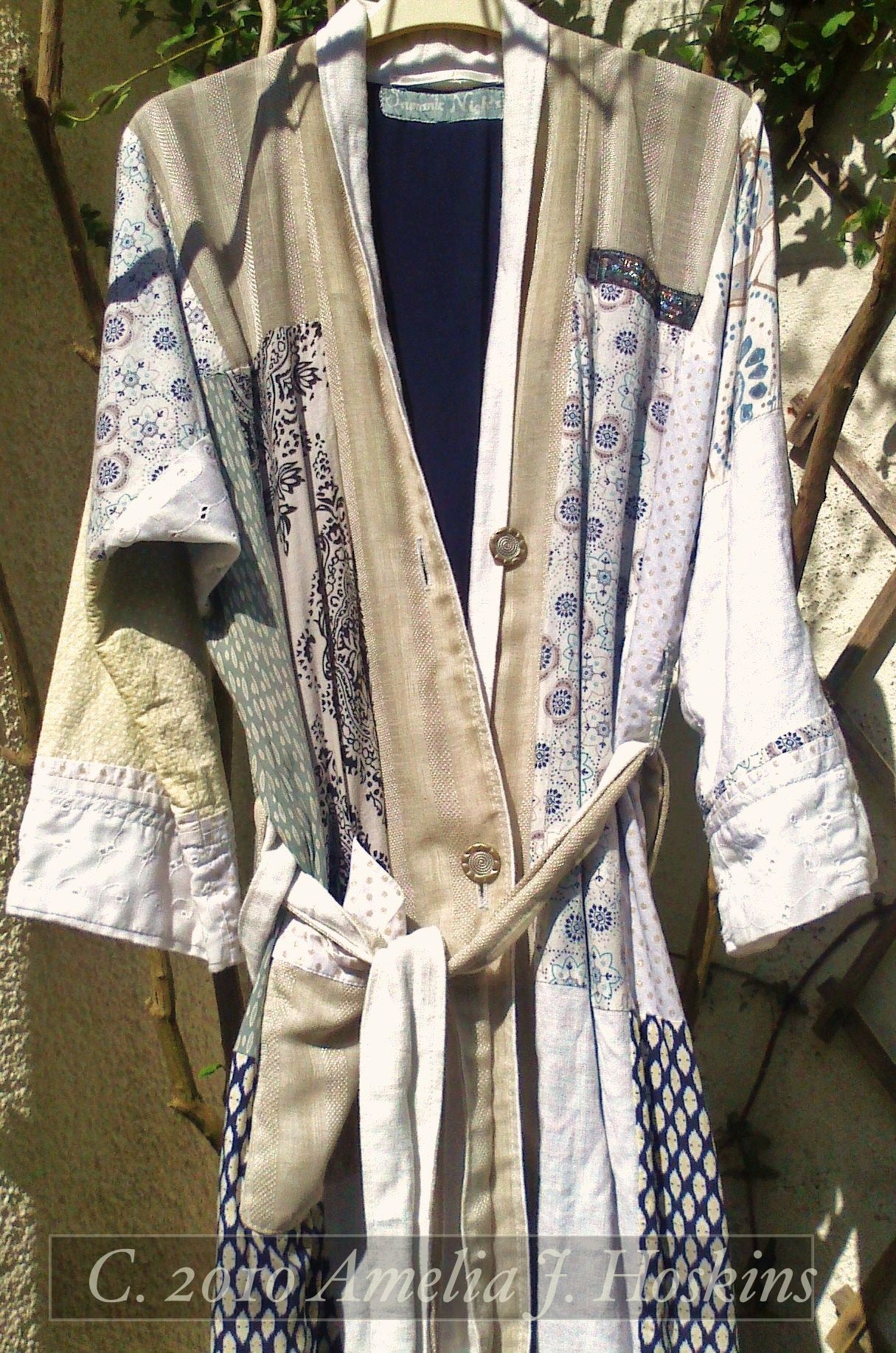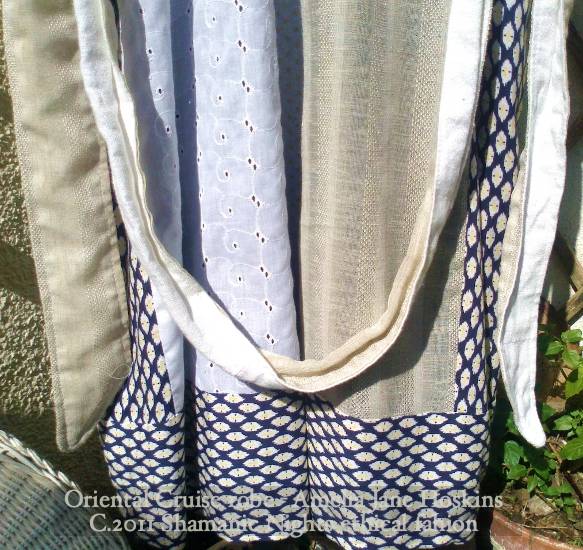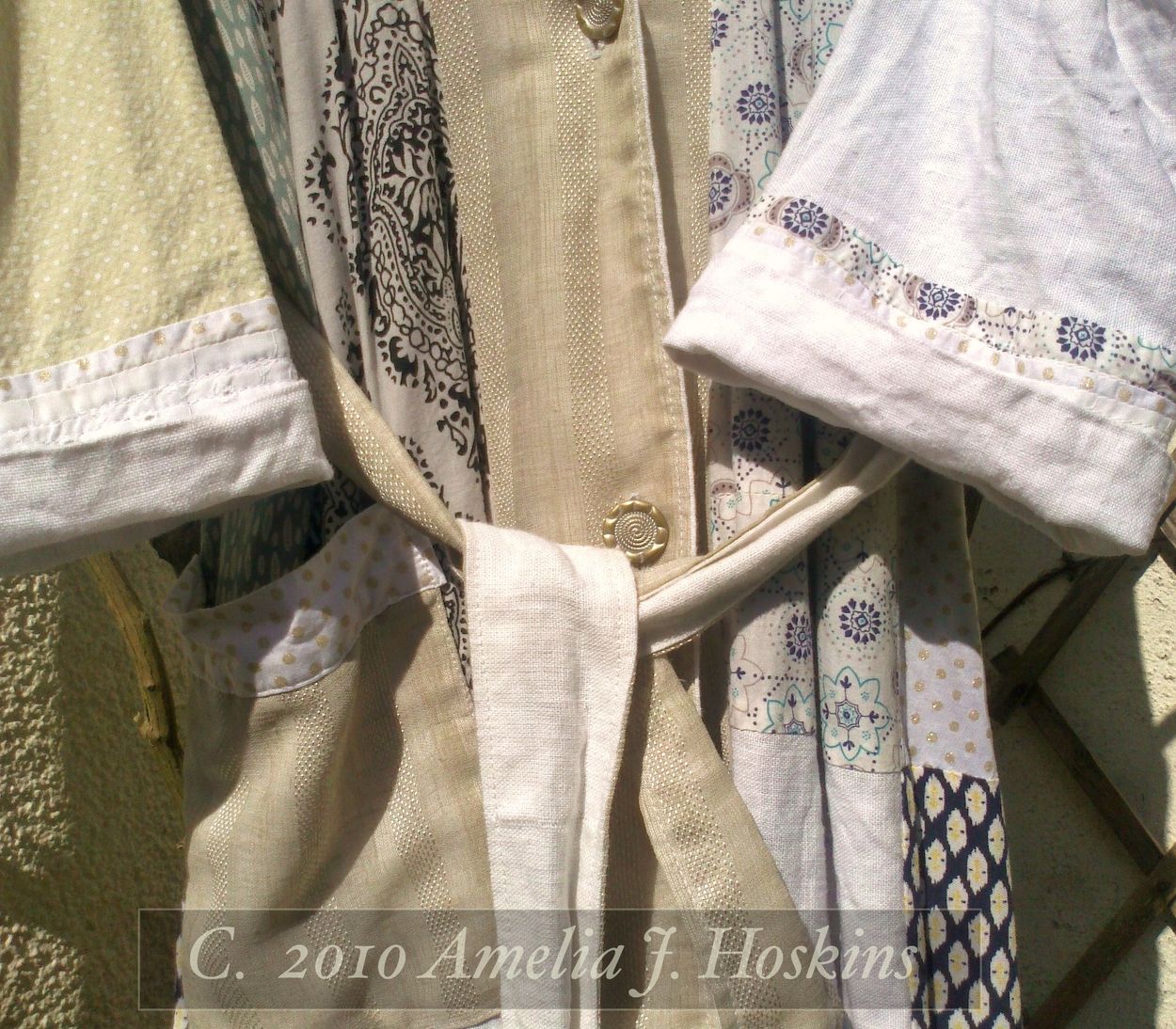 Sash belt in linens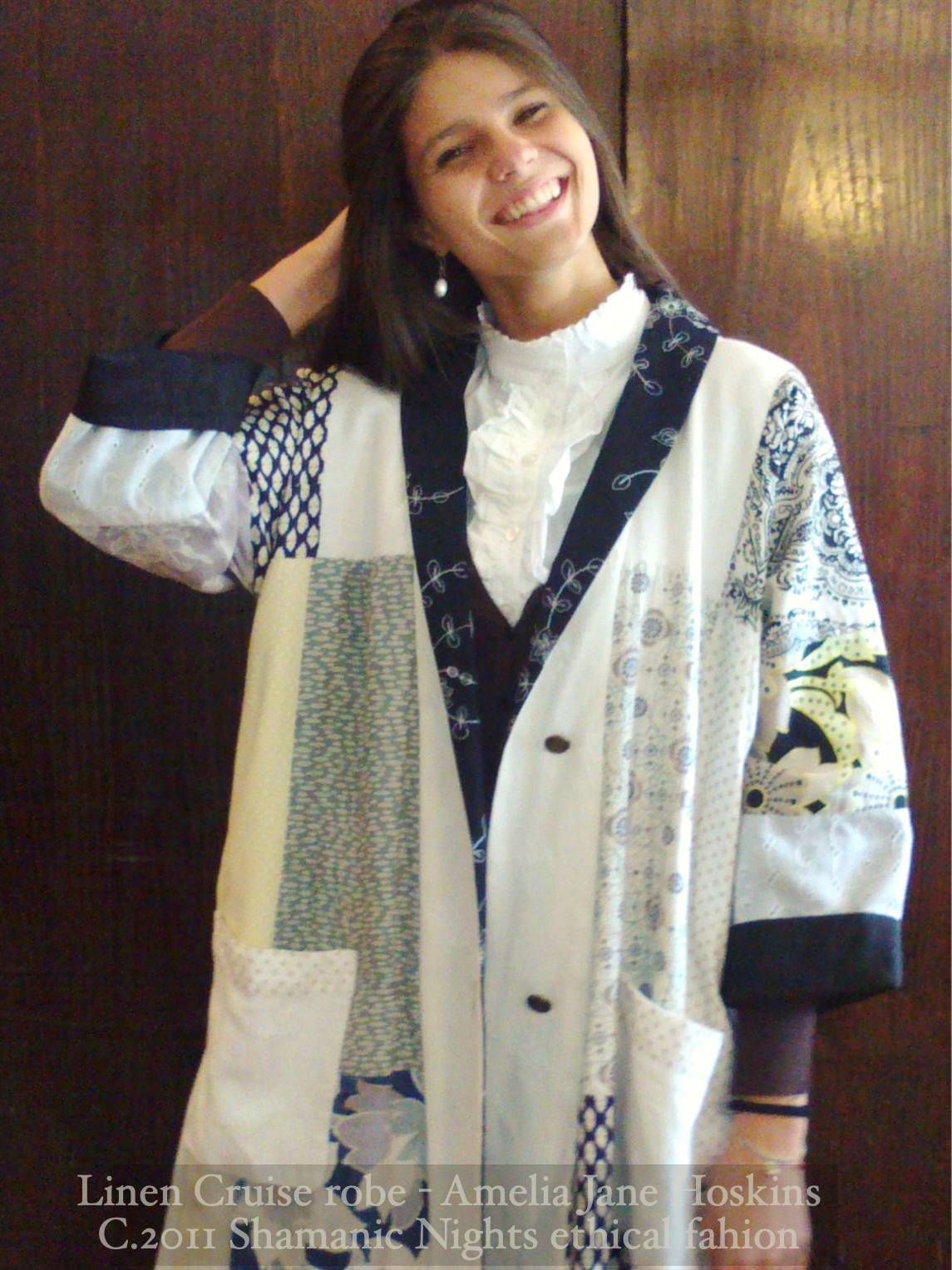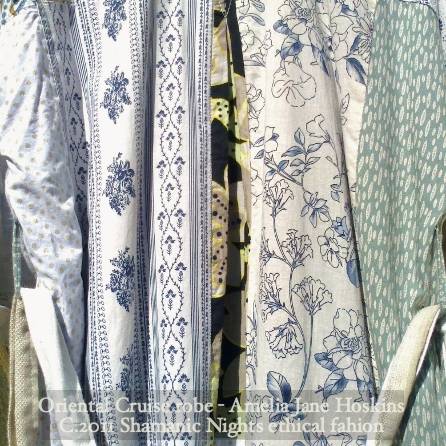 2. LINEN CRUISE - Pleat at back allows for full lower width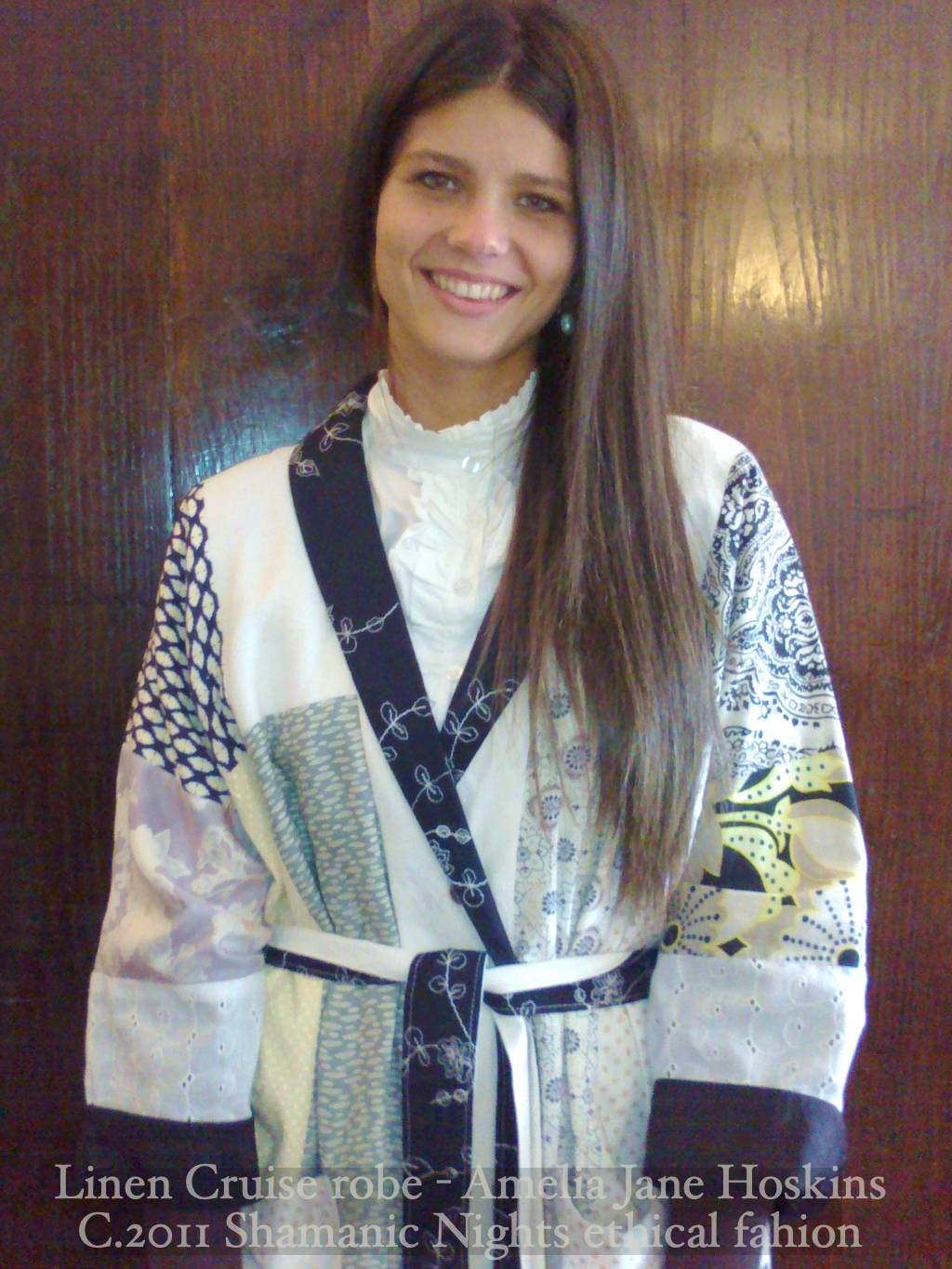 2.  LINEN CRUISE:
Cream, beige with colour patches, and black highlight.
Paler colours blend with the neutral cream and beiges, and splashes of black and navy are tasteful contrasts.
Robes all had sash belts in style of house coat usage.
Large patch formats were due to original ideas for quilts, subsequently converted to robes or dressing gowns.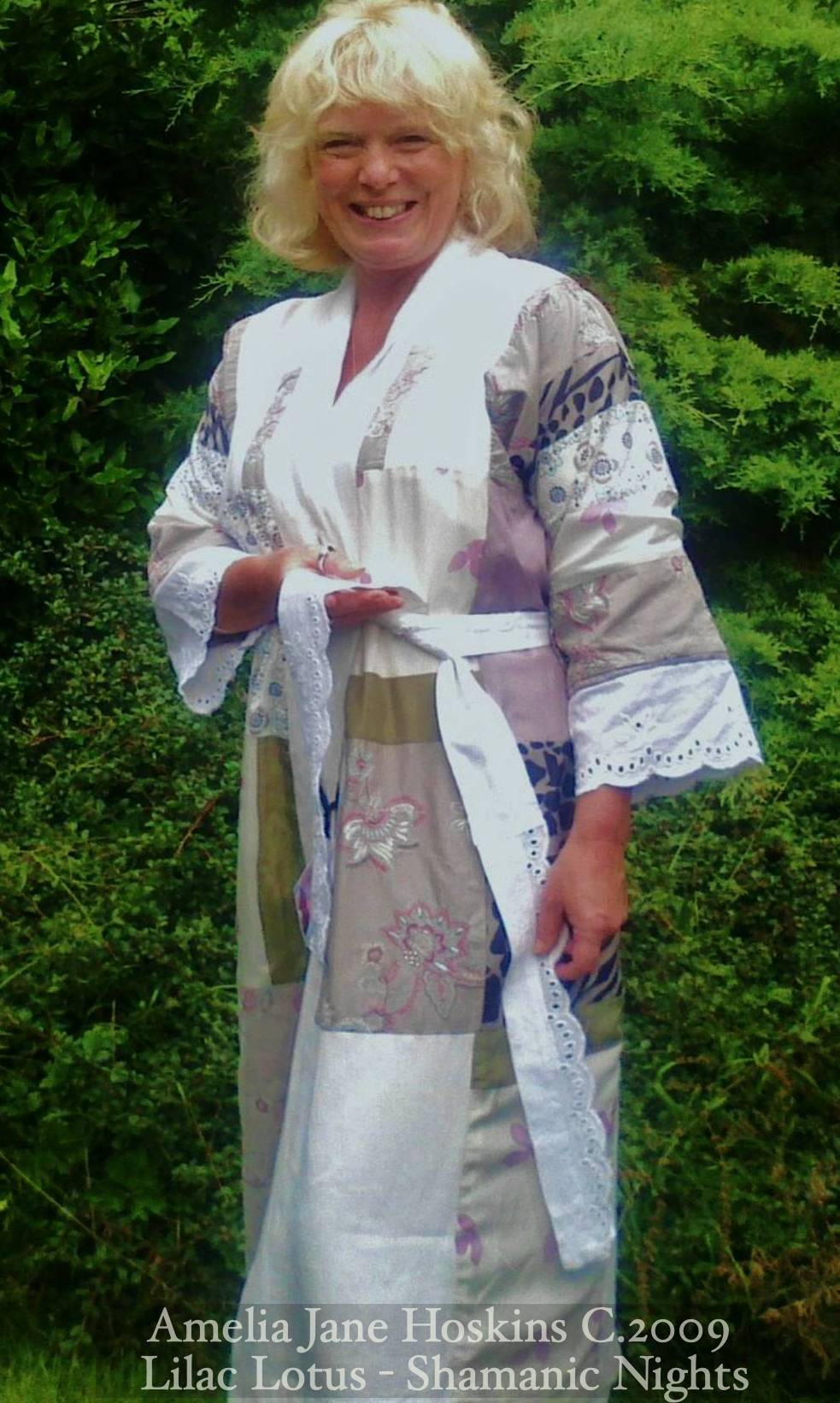 3. LILAC LOTUS one of the original robe creations of 2009. White and lilac patchwork robe, with warm brushed cotton lining. White embroidery-Anglais detail. Modelled by Judith at the Green Fair, Barnstaple. Also modelled in the park by my daughter. Still available 2023!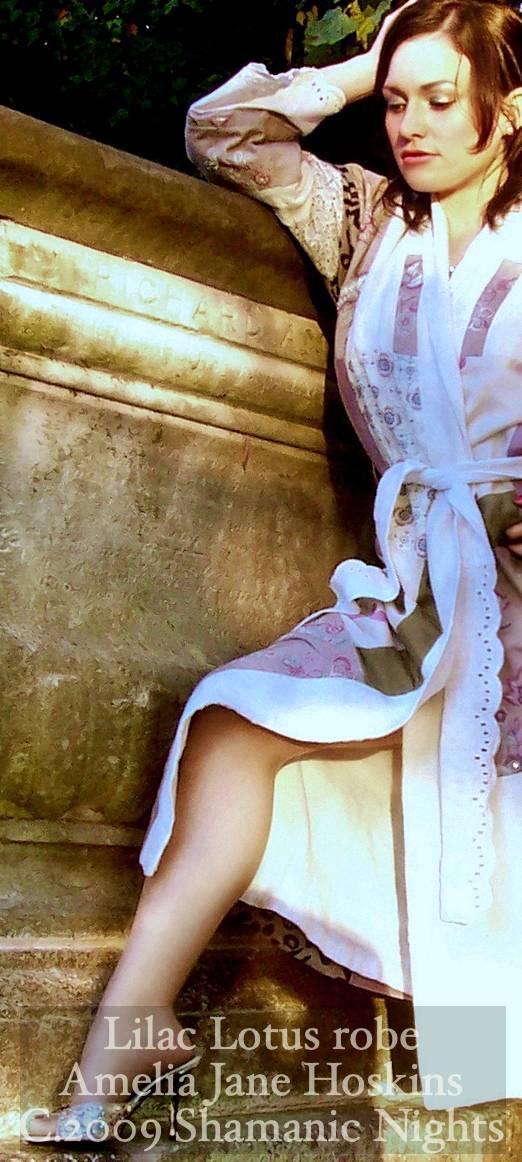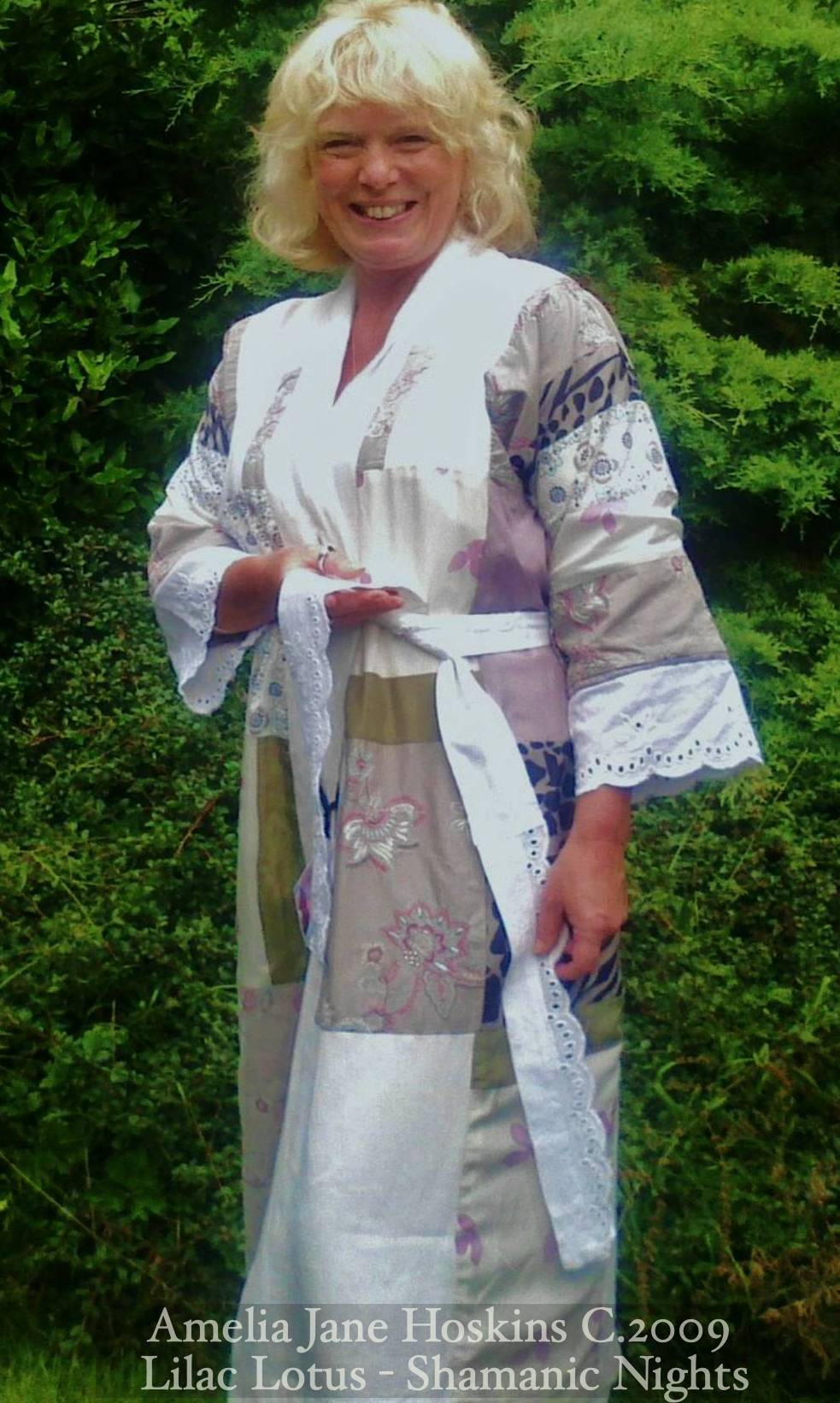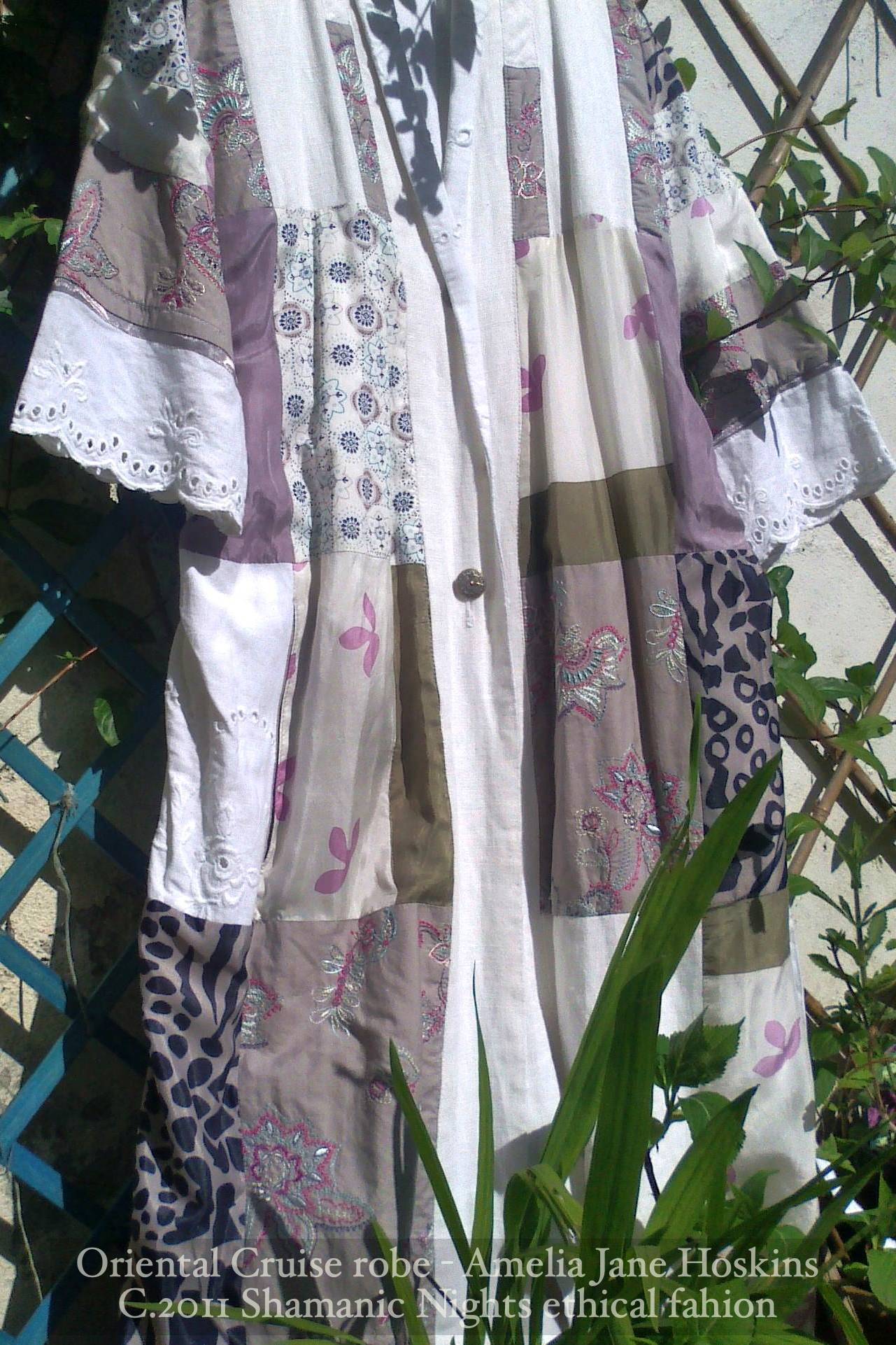 LILAC LOTUS - White linen start, with lilac and taupe as contrast. Taupe silk with cheetah print. Taupe cotton with embroidery. Silk patches with lilac flowers.