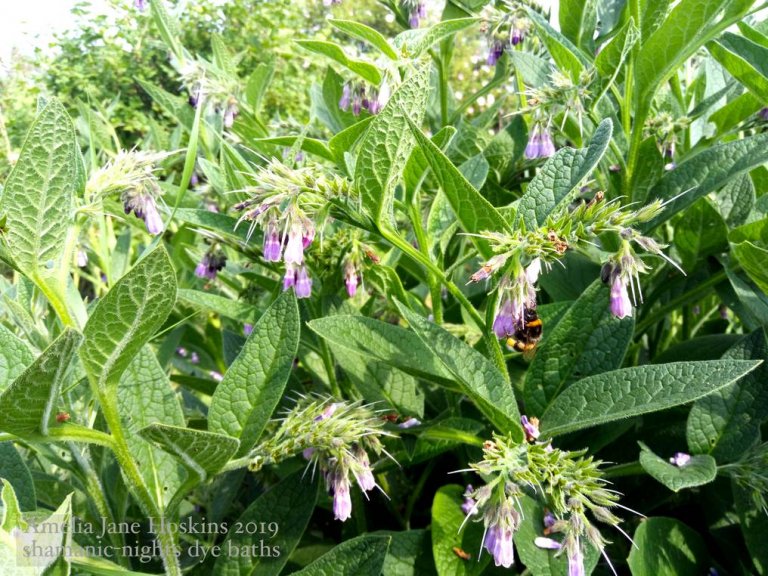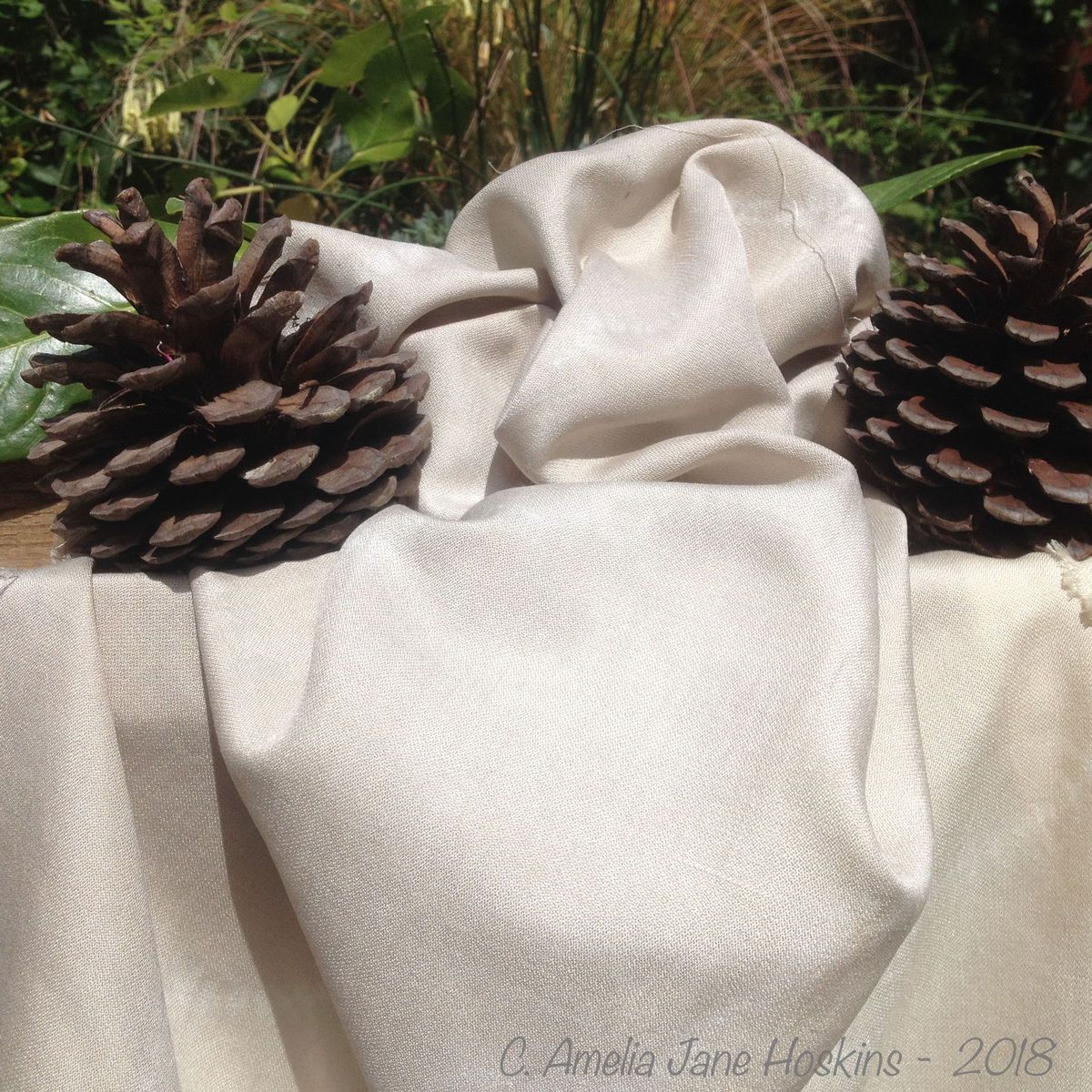 Comfrey leaves give a cream or light beige colour, good for painting on.  Adding iron, gives a dulled greyed mushroom cream.  Comfrey leaves get mushy after boiling.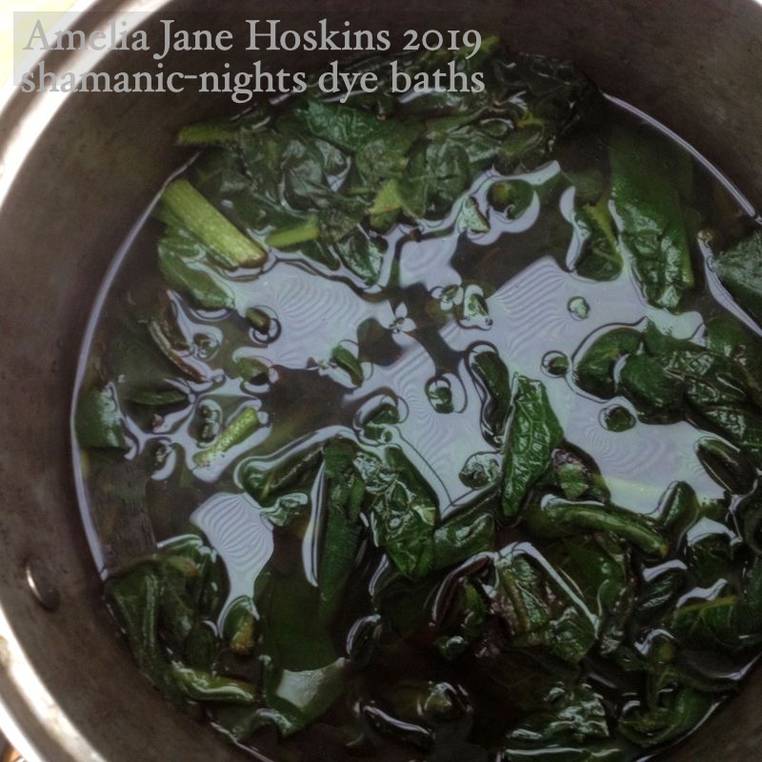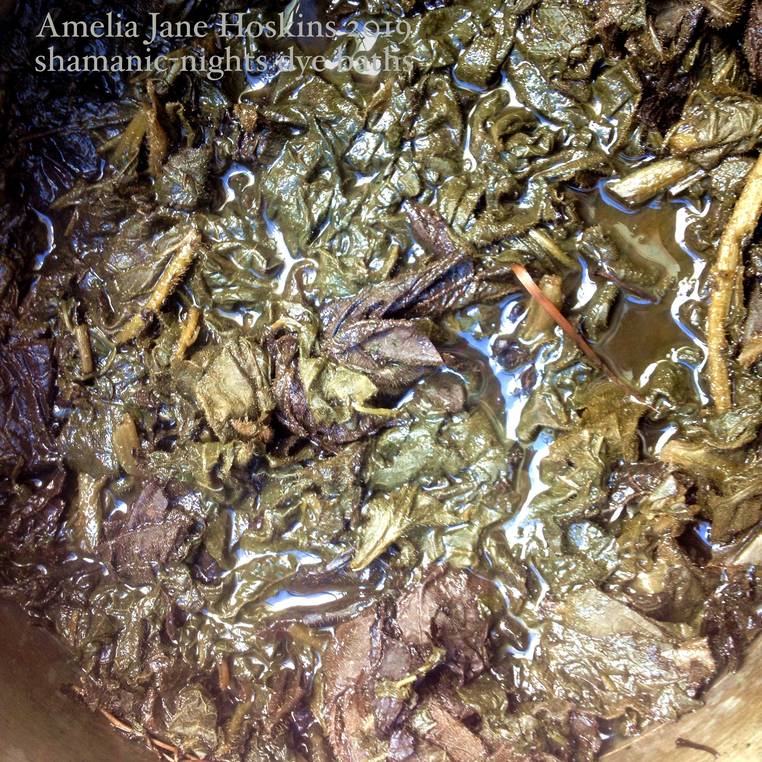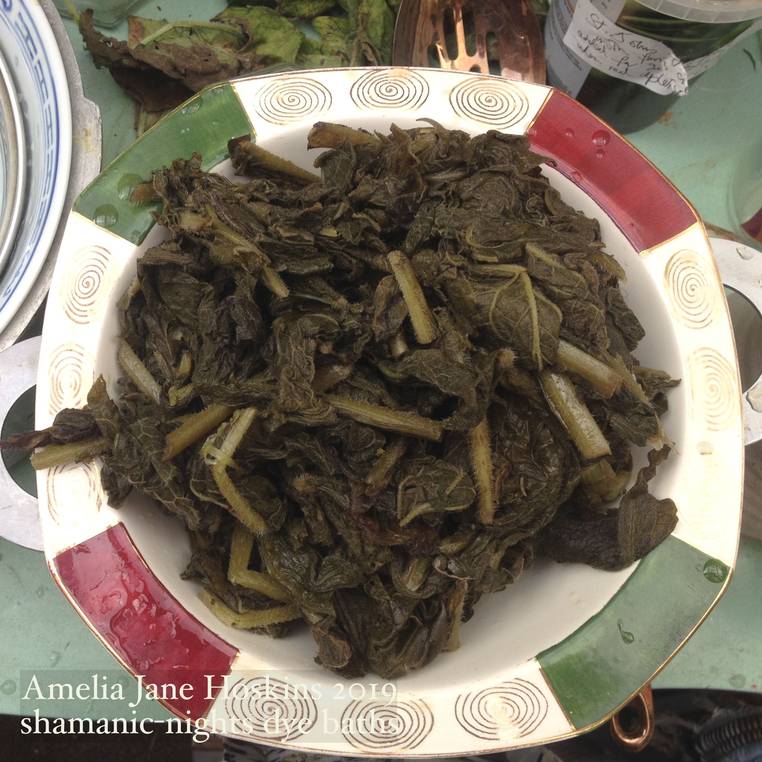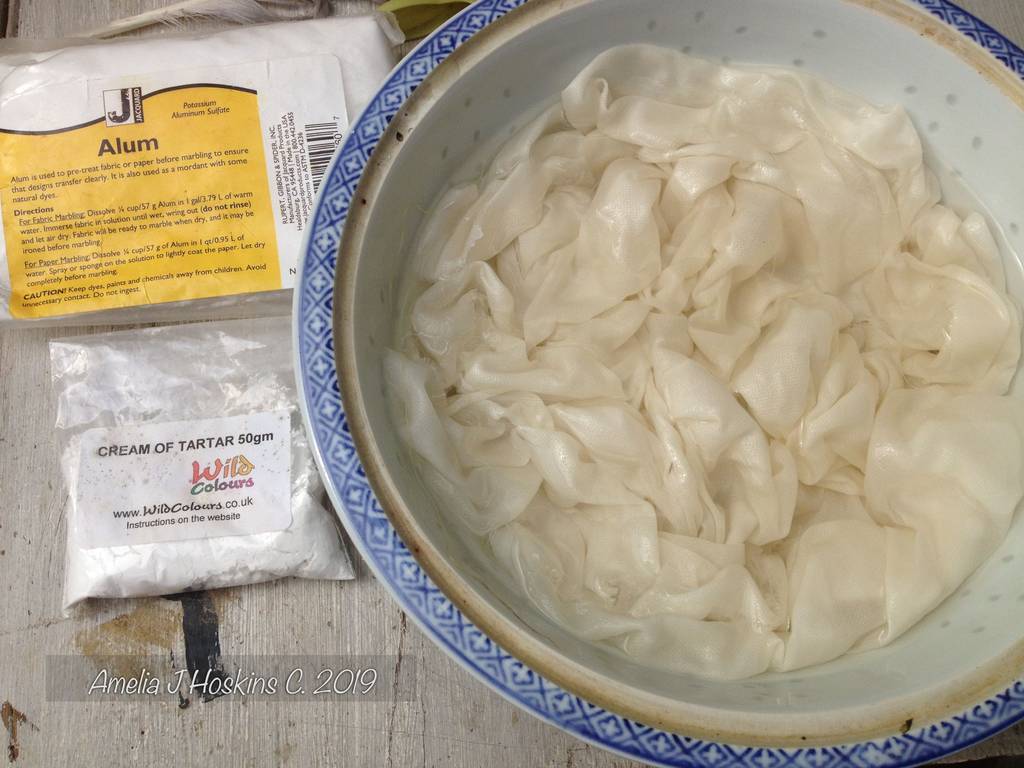 Alum is a standard means of pre mordanting fabric, to help dye absorption.  Soaking in soya is another.  Alum dissolves in water, before silk is added and soaked for an hour or overnight before dying.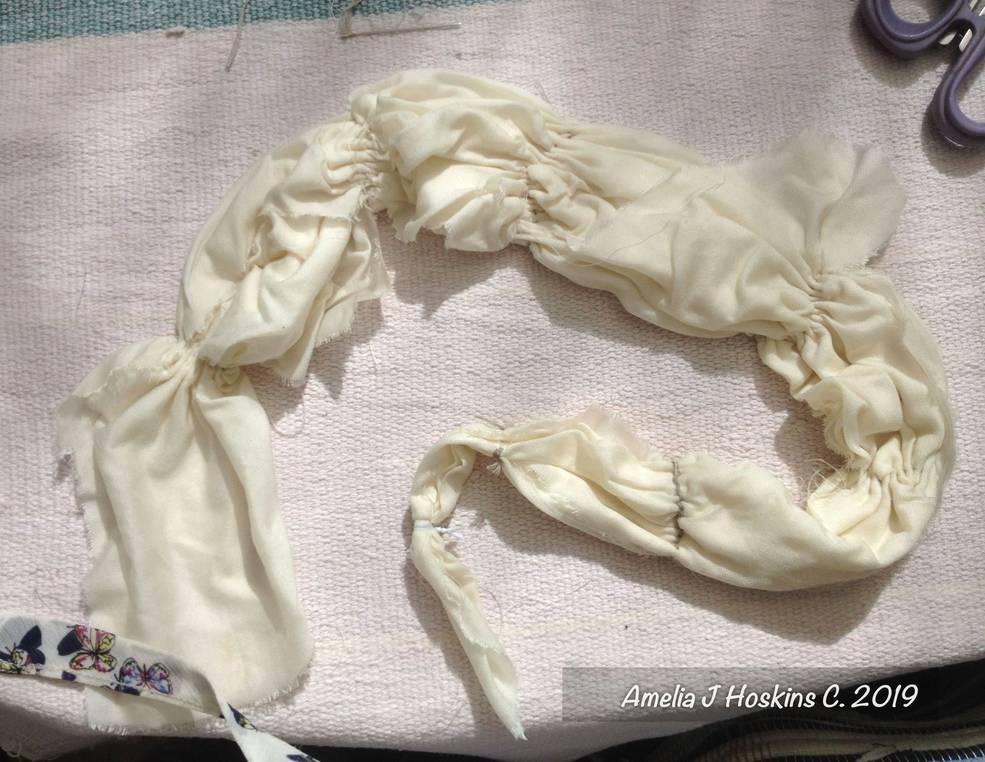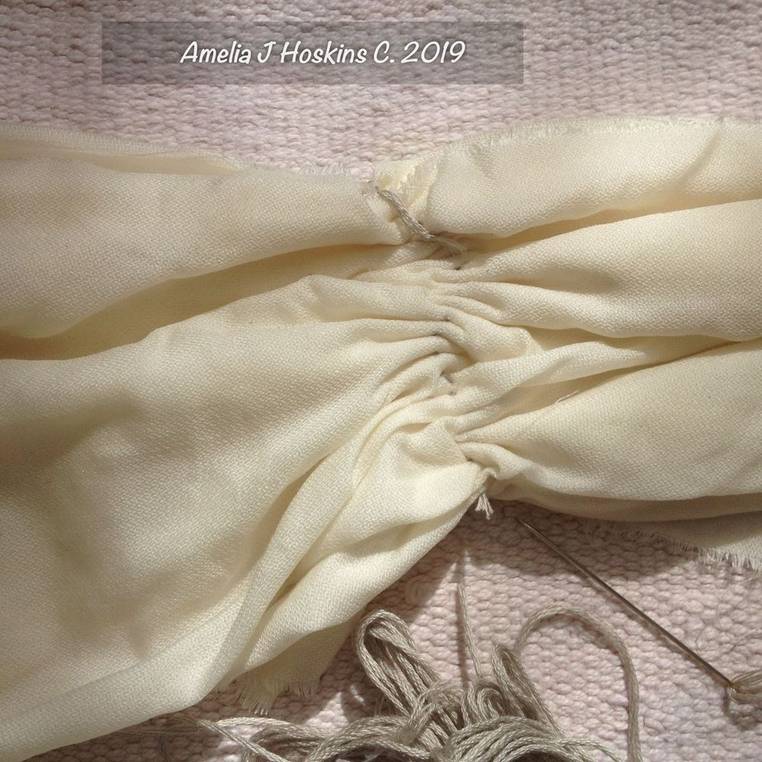 I used this dye session to experiment with shibori: stitching through layers with embroidery skeins, wrapping thread tightly at intersections.  It worked but the result was too pale to notice any difference where the dye resisted.  Iron was added to the dye bath after first pigment had taken up.
Silk looks dark when wet, after iron water added to dye bath, but dried many shades lighter.  Good as a pale mushroom colour.  Shibori stitching was diagonally across weft and warp.  Pale dyes dont give the contrast seen on darker dyes.  I used only cotton thread, which did not resist much dye stuff.  Soya wax could have been brushed on the diagonal lines, to give a slight resist.  Thicker waxed thread ought be tried.
Adding iron to comfrey dye bath turns grey green, and leaving silk submerged longer, results in a very good khaki or green-gold colour.