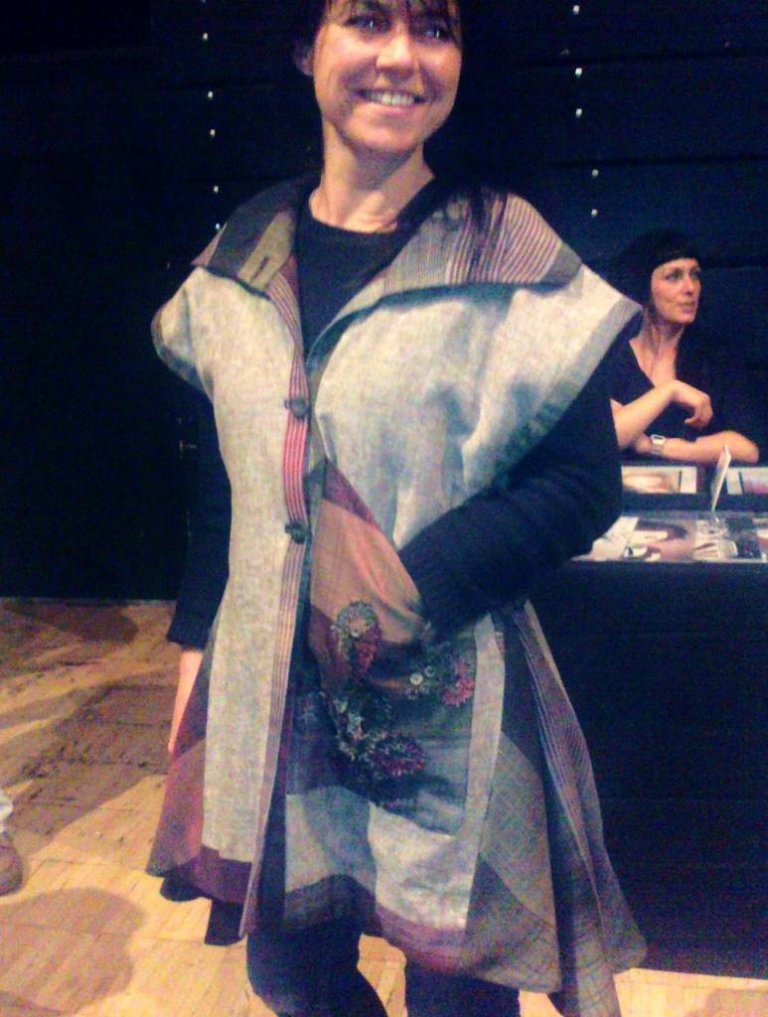 JERKIN DRESSES -  Linen - Wool - Corduroy  - (Sold)
I enjoyed making these jerkins, and they had great appeal, as they are suitable for English weather, warn over T-shirts and leggings Spring and Winter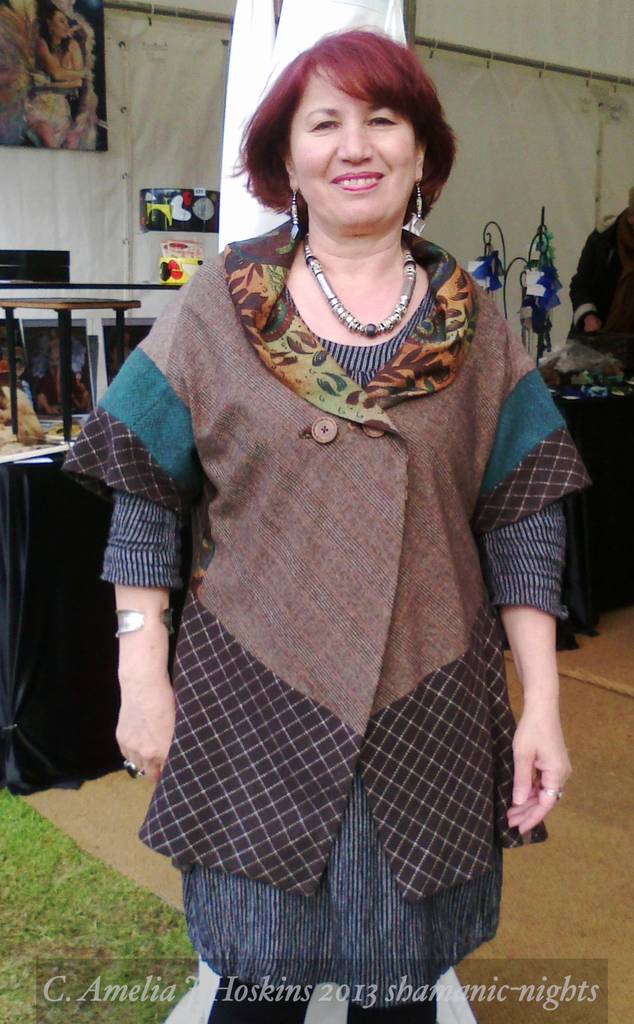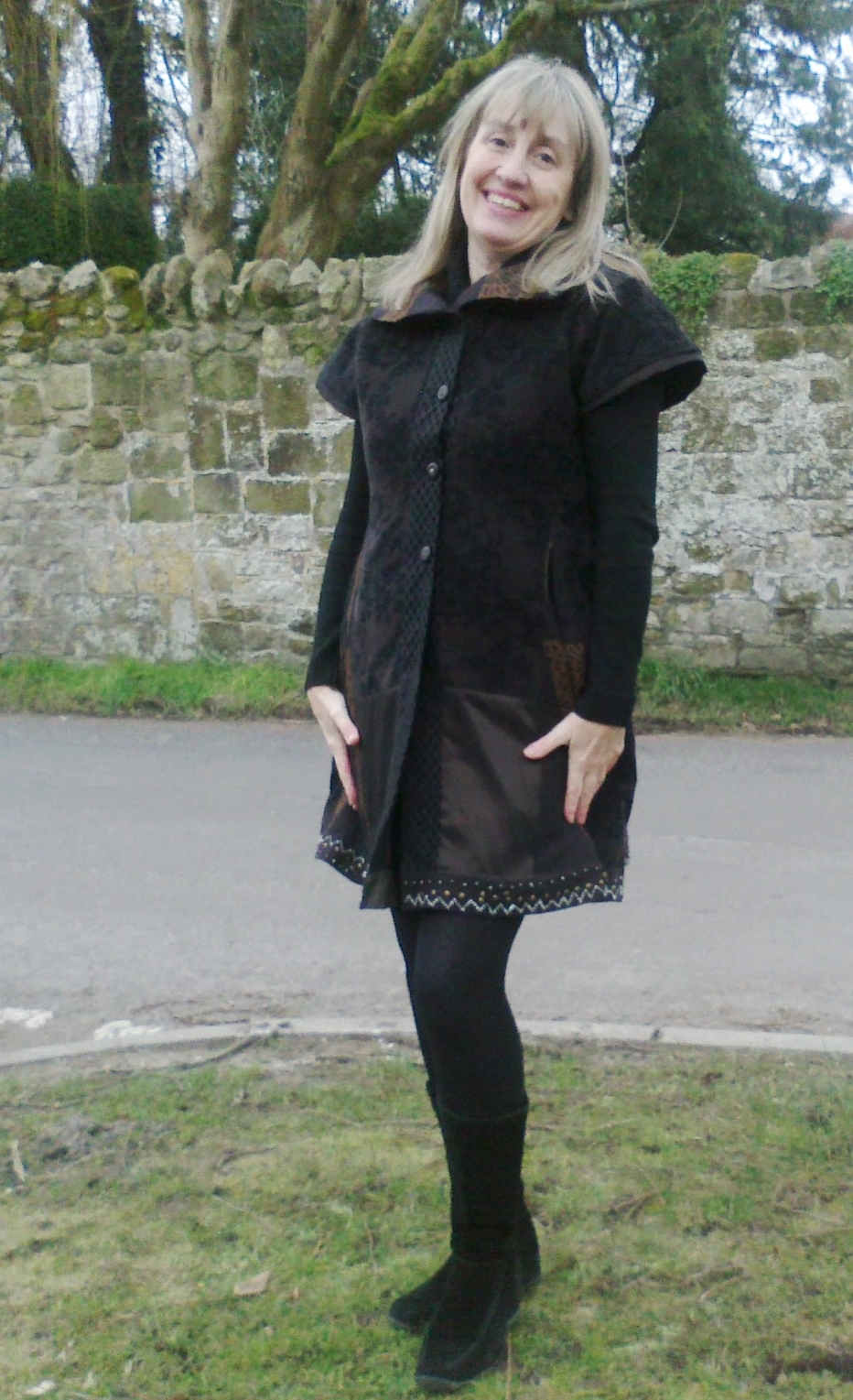 Jerkin MULBERRY WALNUT
Modelled by Boo at Exeter Arts Centre Crafts show
A favourite jerkin, utilised plain beige cotton/wool mix with colourful red check patched pocket, side vents, and collar.
Side vents were used because the beige fabric is taken from trousers, using the top part across the shoulders, with leg sections tapering down below hips.
Red check contrast fabric is from a Per Una skirt for side vent flares (seen clearly in this image), collar and pocket. Tabard sleeve edges bound in red check.
Wooden brown buttons add to the rustic feel.