Walnut Husks Dye Process
Walnut husks were soaked for several days before boiling up and simmering until liquid was very dark brown.
Remove husks and decant liquid to bowl.
Add wet silk pieces. I used Ahimsa silk.
Agitate frequently then soak overnight
Silk takes up the brown dye bath quickly but keep turning and agitating occasionally while soaking. (I don't boil Ahimsa silk as it would roughen surface) Soaking is adequate for obtaining a reasonable colour.
A secondary dying of another piece of Ahimsa silk produced a lighter shade of the brown.
There is a lot of pigment left in the dye bath which can be stored in jars or used for additional fabrics.  Fill to brim to avoid mould forming. It could also be used to add to jars of cream/gold dyes to strengthen tone.  At this stage it would be good to investigate what might be added to the bath, to change the colour of what pigment is left.  I was tempted to add some madder dyestuff for a dark red (purchased, not foraged), and this remains to be tested.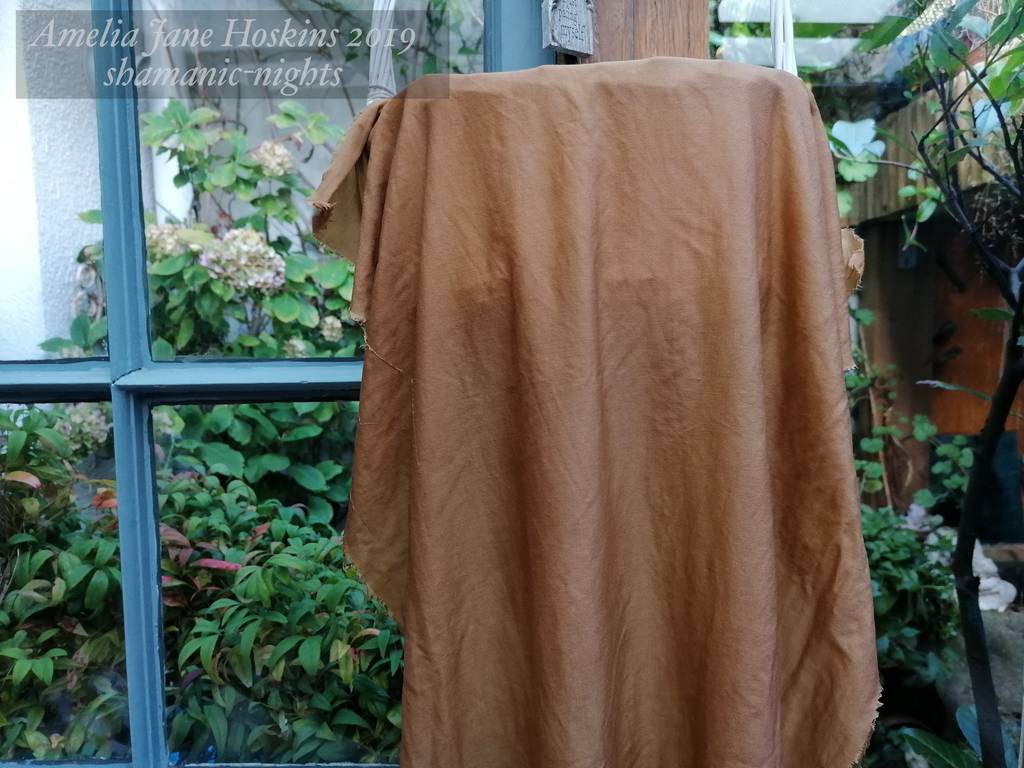 Silk Samples of Gold Variations
Walnut dyed silk is the darkest obtained so far of the beige and golds range, turning out to be a light coffee brown/bronze colour.  It might have gone darker still on Habotai silk.  The Ahimsa silk used, is cotton-like in feel, thicker, and although absorbs well, slightly slower.