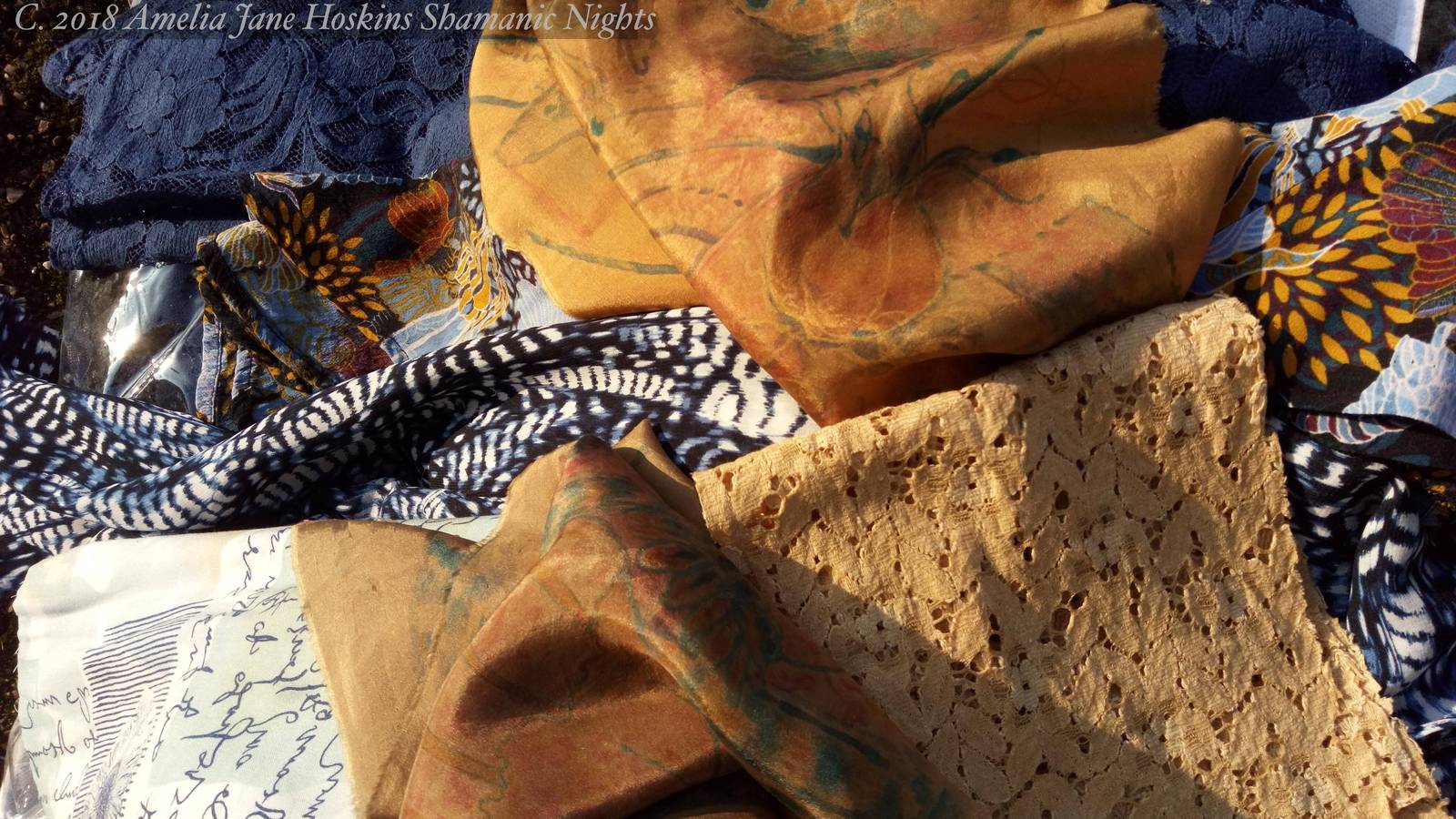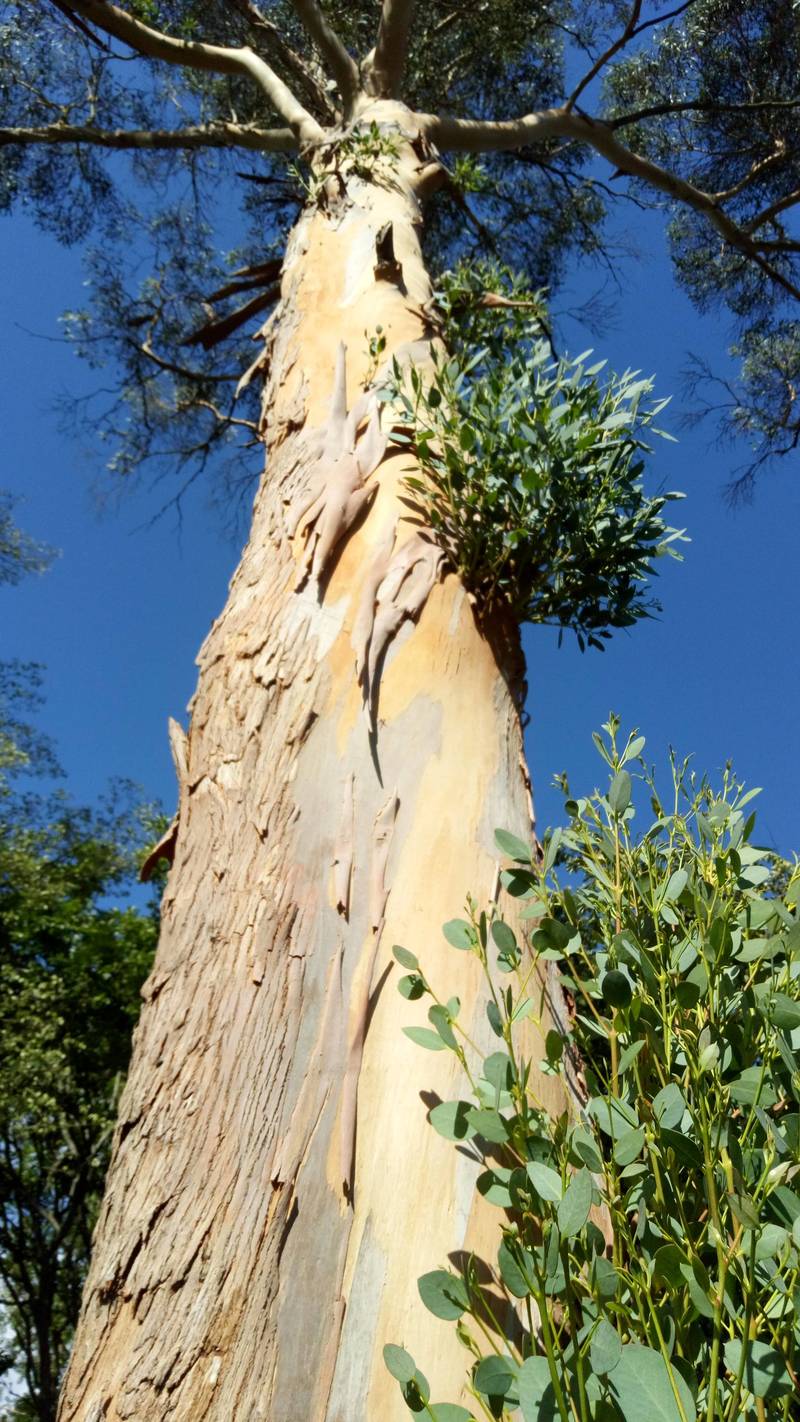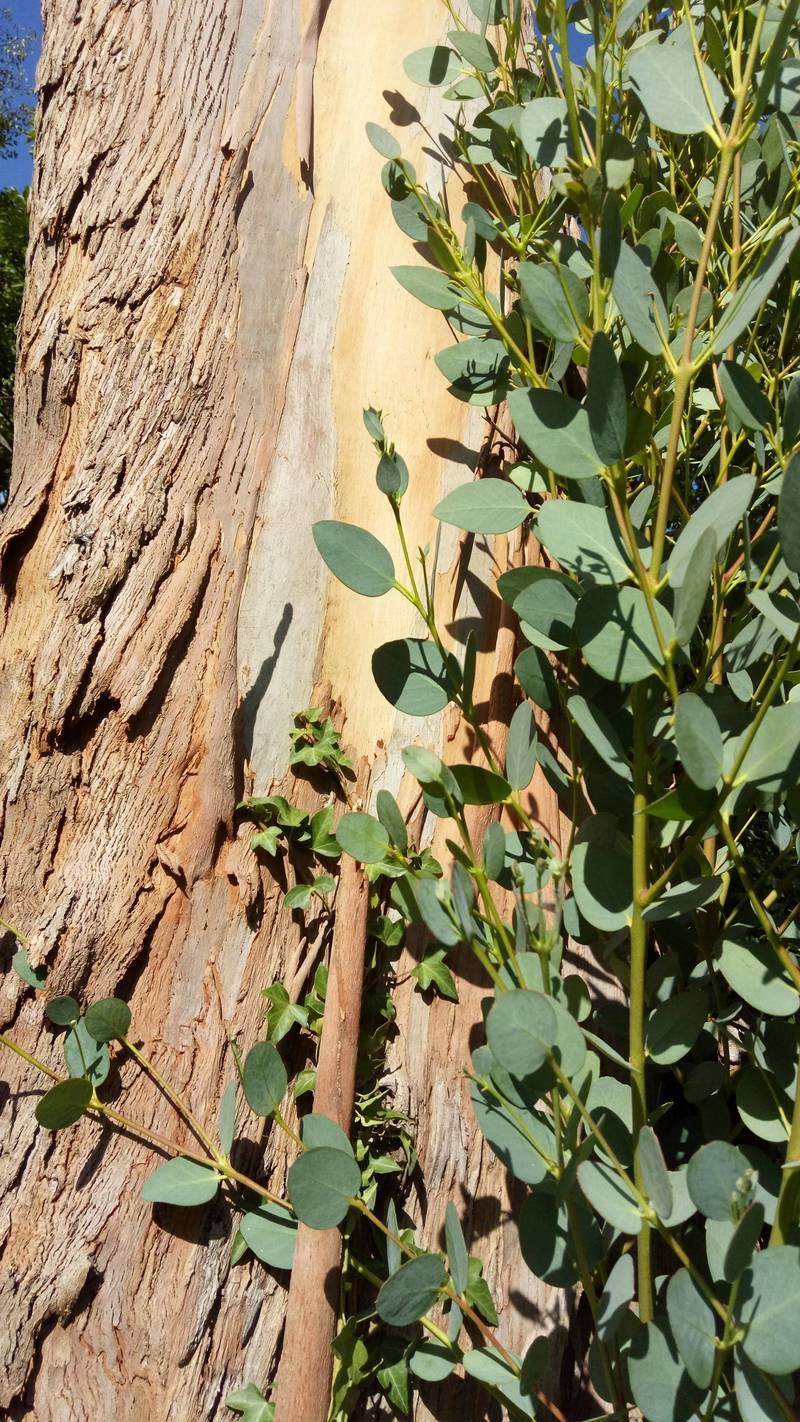 Eucalyptus bark peelings collected from  Hillier grounds.
Eucalyptus Dye Bath Preparation
It wasn't necessary to-heat the dye bath again to obtain more colour, as the silk took up the dye well immediately, and quickly grew darker.  After about an hour of soaking, frequently moving around, I removed silk, heated the dye bath again for about 10 mins and again left it to cool before soaking additional lace pieces.
Top silk and lace were modified with iron water in final dye bath; compared to initial dye bath underneath.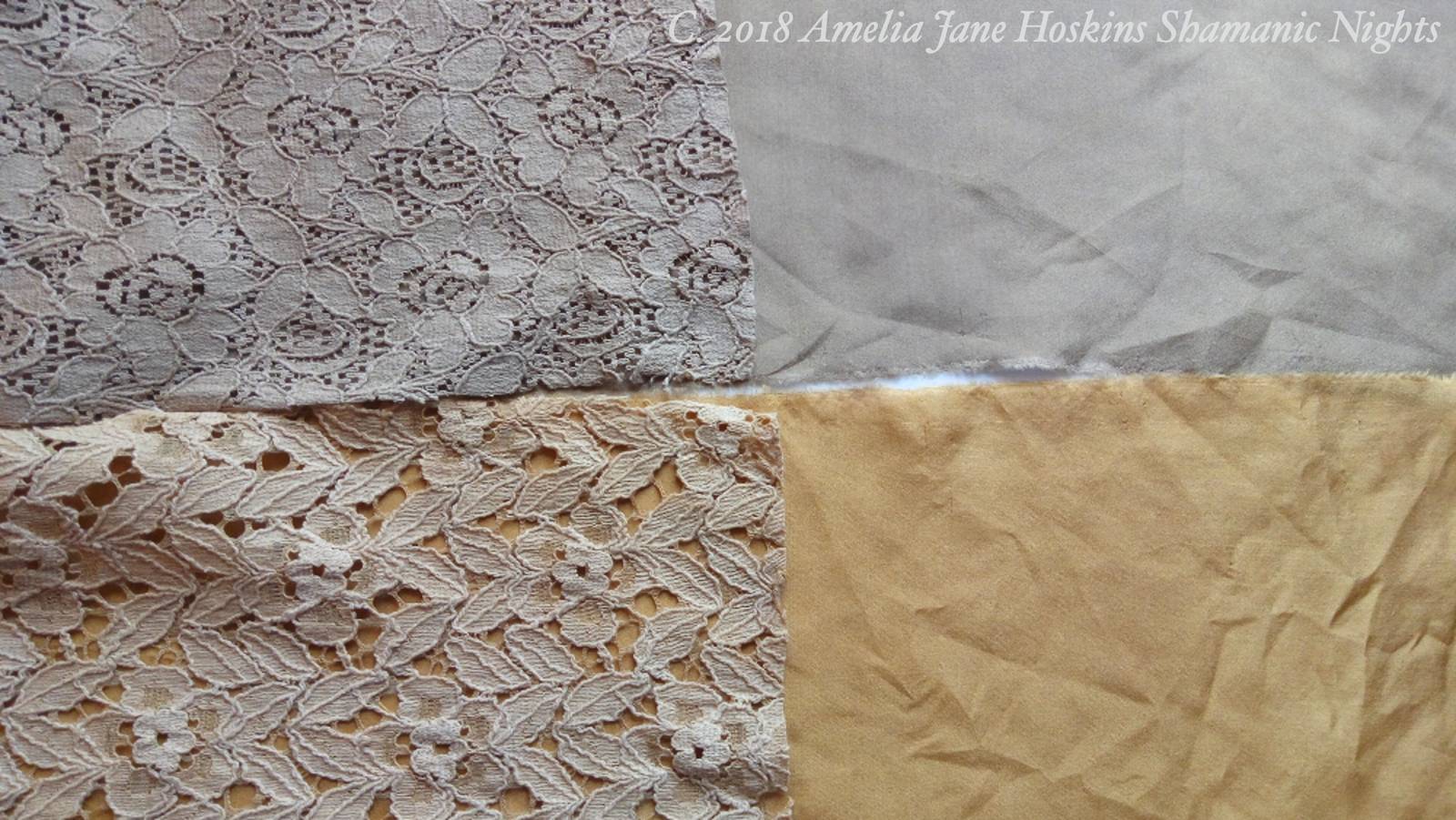 Habotai Silk Dyed Samples
In sunlight the golden brightness is amazing. The one duller piece was modified after dyeing, in iron water soak, which turned duller.
Click images for full screen Gallery.
Dyed Silk and Coordinate fabrics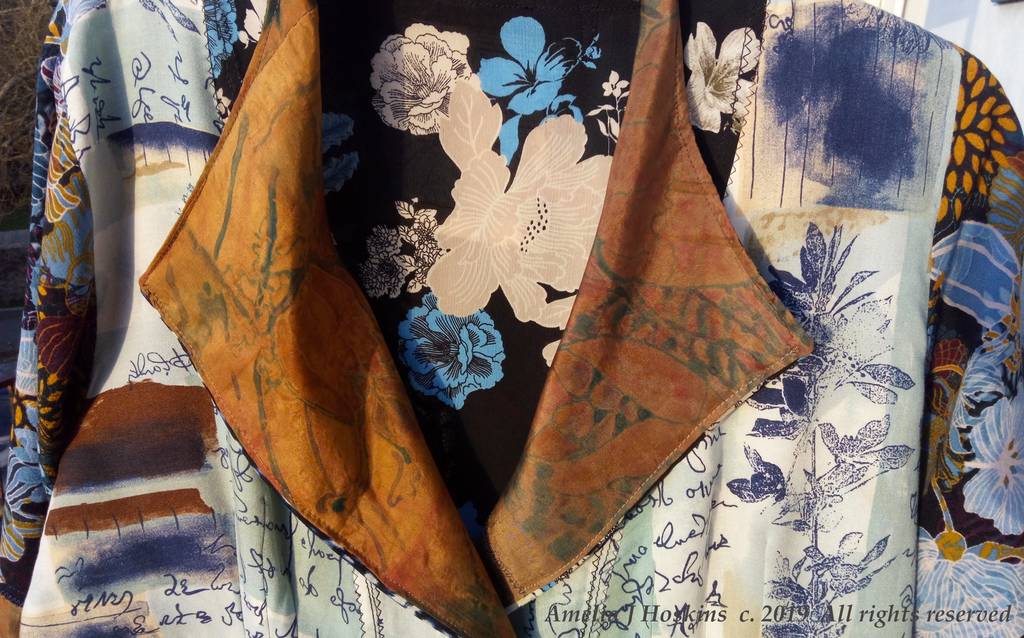 Eucalyptus dyed gold silk, with silk painting, was used for collar and some patches of Kimono Dress Tasmanian Blues