Product Intro Dresses Robes Skirts
DESIGNER'S SILK PAINTINGS
SILK background is first hand dyed from plants.  

Painted designs, colour coordinated to patchwork prints, add to the uniqueness of each garment.  Newer garments from 2021 will be rather more tabard or kimono styled, in order to give focus on the painted panel.
I

dye

silk

Ahimsa off-cuts acquired from an Irish fashion maker; called 'peace silk' where the silk worms are allowed to continue their cycle; a thicker silk like thin cotton, which

tends to result in paler colours after steaming. 

Habotai standard silk is shiny and gives brighter colours.
Many shades of gold and cream silk backgrounds are achieved with natural plant, seed and bark dyes: from author's own wild foraging and woad growing.

Use 'Search' for plants: e.g. 'comfrey' 'hawthorn' etc for

author's plant dye processes

experimented with so far: one for example with

walnuts.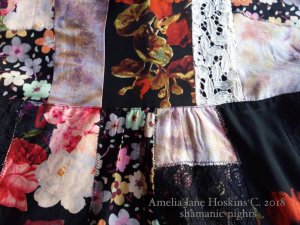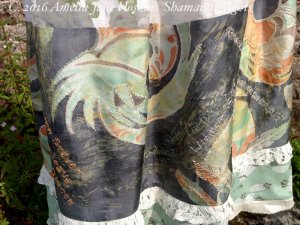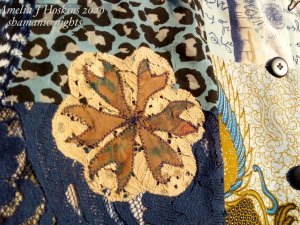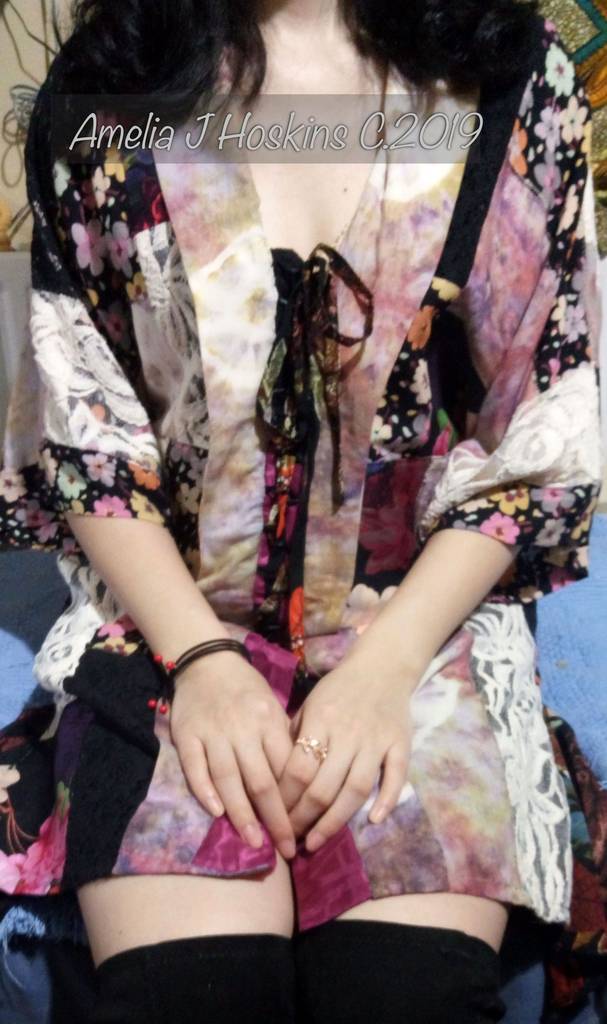 Casual styled with kimono styled sleeves and adjustable front lace-up for varied sizes in cotton, viscose and lace patchwork. Knee length, medium sized.
Aldebaran available in Shamanic Nights ETSY Shop
Garments are unique one-offs, not available in a range of sizes.  Some are size adjustable at bust. 

Patchwork dresses in mostly linen, cotton, viscose, silk, lace. Knee length

and longer.  Fabric prints mixture: floral, illustrative, patterned, abstract, animal, geometric.  Some with silk painted panels by maker.  Commissions taken your fabrics or mine.
PATCHWORKS
Patchworks are somewhat like an area of mixed flowers.  Asters and seed heads photo from

Eden Project  
q
uarry garden in September.  More floral photographs are on author's photography site in Floral Galleries
Resonant Visions
High resolution prints of photographs - florals, trees, coasts - up to 55 inches for wall art will become available to purchase later in 2021-22 on author's Resonant Visions photography site.  Mural commissions also using adaptations of photo images, combined with personal requests.